do not be afraid to take Mary… having conceived by the Holy Spirit she will bear a son whom you are to call Jesus
As we journey through Advent and accompany Mary to Bethlehem where she will soon give birth to her Son, the holy One of God, we cannot think of her without Joseph. Joseph is her husband who lovingly protects and provides for her in every way and is united with her as one.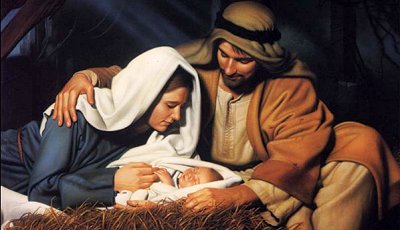 St. Matthew calls Joseph a righteous man. Obviously, he was a man of prayer with a deep faith who listened to the Lord. Putting aside his own plans, he immediately obeyed the messages given by the Angel in his dreams. He willingly undertook the responsibility to care for Mary and her child Jesus, and to protect them from all harm, especially during times of poverty and exile. They were his life. Jesus was his Son, whom he faithfully nurtured, taught and trained to be a carpenter. I believe, that after Our Lady, Joseph is the best beloved of Jesus!
In one of our hymns, we sing:
St. Joseph, God has chosen you, to keep His Church from harm.
So, hold the Church as once you held the Christ-child on your arm. That is an image I have of St Joseph.
He is chosen by God, and he holds each one of us tenderly in his arms and is concerned for our welfare.
In Tanzania as we started our mission in 1990, we faced many challenges. In matters concerning land, building, finances and travelling, I often turned to St Joseph and he provided. I remember in 1993, when we were offered land in Siuyu, where we were to build our Convent and secondary school, we Sisters, and the few Candidates we had, went in faith and full of joy to pray on the site. By placing some medals in an anthill, including one of St Joseph, we claimed the land and placed our future into the hands of the Holy Family and St Vincent Pallotti. We thank and praise God for all His blessings!
Glory be to God whose power working in us can do infinitely more than we can ask or imagine. Eph: 3:20
St Joseph is the patron of fathers and of workers. He is a model and example for all to follow. He is a teacher and guide, a quiet man of faith who lived for others, a man of action with a heart full of love and compassion, always concerned for the good of the other.
At the end of September, Mark, the Bishop of our Diocese of Shrewsbury, wrote a Pastoral Letter, with the title: On Testing Times and an Invitation to go to St Joseph. He invited the whole Diocese to celebrate a Year of Prayer, dedicated to St Joseph from October 2020 until the beginning of Advent next year. He wrote: To St Joseph the whole Church is now entrusted; and we look to him especially as a guide in the life of prayer, so we may be attentive to what the Lord asks of us. May St Joseph guide and teach us all, especially during these difficult days, as we live with the Coronavirus pandemic.
Sr. Mary Mc Nulty SAC, England