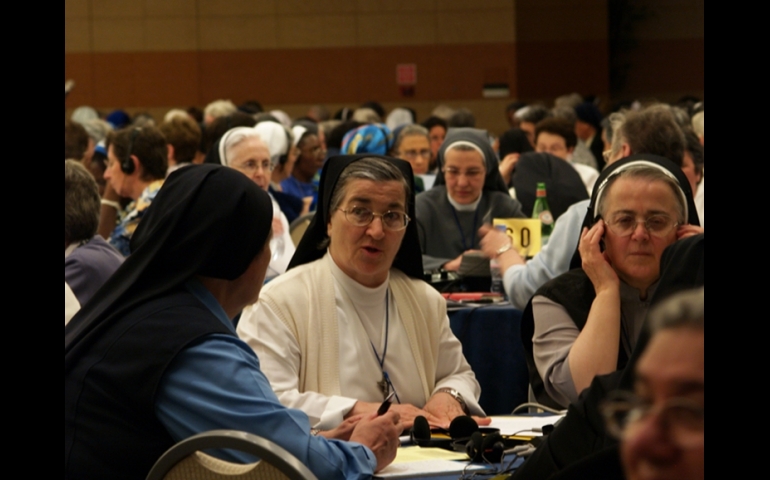 Our Superior General, Sr. Izabela Świerad has been participating this week in the XIX Plenary Assembly of the International Union of Superiors General (UISG). Over 800 Sisters from 75 countries gathered here in Rome for this event, which takes place every three years. The objectives of the UISG is to study issues of current interest to Religious Life on an international level, and to discuss their mission in the Church and in the world. This year's Assembly convened with the theme, The Service of Leadership According to the Gospel.
The planning for each day was very well organized and the speakers were exceptionally prepared, clear and inspiring in their message. In such a large and diverse gathering there was still a joyful spirit of unity among the sisters, who worked together in an atmosphere of open dialogue. The members were most honored to have the Cardinal Prefect of the Congregation for Religious, His Eminence João Cardinal Bráz de Aviz among the speakers, and to have a private audience and address from His Holiness Pope Francesco in the Vatican Auditorium.
Every day was covered with a live stream video, which we could watch on the internet. The speeches may be found on the internet site www. uisg. Once again, we give congratulations to Sr. Izabela on her election to the UISG Board of Directors.