Since my earliest childhood I was aware of how much Mary and Joseph belong together. The crib by the Christmas tree at Christmas, the Christmas story, the Christmas carols. Children have their own logic; they understand more than they can put into words.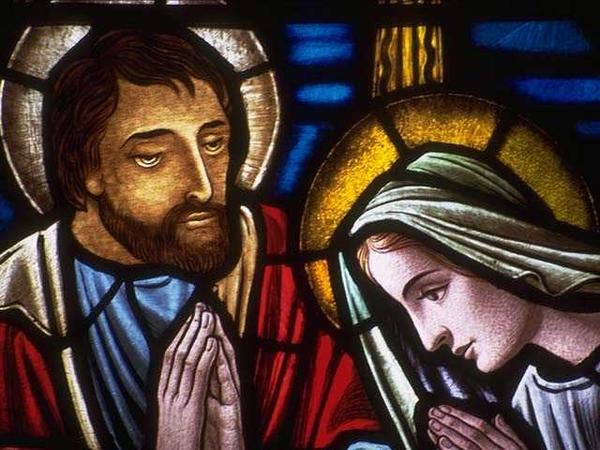 I have a slightly younger brother named Joseph and my name is Maria. During a visit I once said to an older woman: "We two will marry; we belong together! You can imagine the reaction of that woman.
It touches me in a special way that Pope Francis proclaims a year of Saint Joseph! Joseph is often portrayed as the silent man for whom it was easy to accept everything! In this way, I believe, we do not do justice to the figure of this upright, profound and faithful man called Joseph.
When I look at the words of the Bible in Matthew 1:18 and following, I hear that Mary and Joseph were in conversation with each other about what deeply moved them. And both Joseph and Mary listened to what God told them. The horizontal and the vertical levels of relationship meet each other, enrich each other. This happened in fact and truth with Joseph and Mary. Thus, Mary and Joseph are models for us for a dialogical interaction with each other, which I am convinced, is of utmost importance! And at the same time they are models for a boundless listening to what God was telling them!
Sr. Maria Dörig/ Switzerland