June 23, 2016
Day 1 of XX General Chapter
Rome, Italy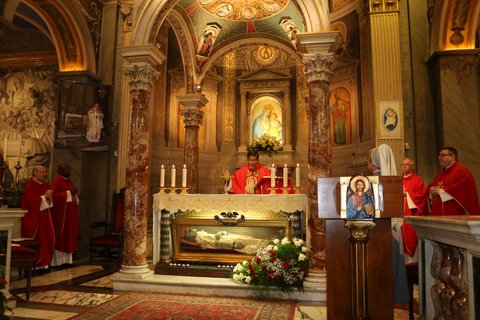 Under the blue skies of Rome, the members of the General Chapter went to our beloved St. Vincent's shrine in SS. Salvator in Onda where Fr. Jacob Nampudakam, SAC presided at the Inaugural Eucharistic Celebration. We were joined by many priests and sisters of the Union of Catholic Apostolate. In Fr. Jacob's homily, he reminded us that Jesus Christ is the center of our life and that "joy can only be experienced when one is rooted in a living, loving and merciful God."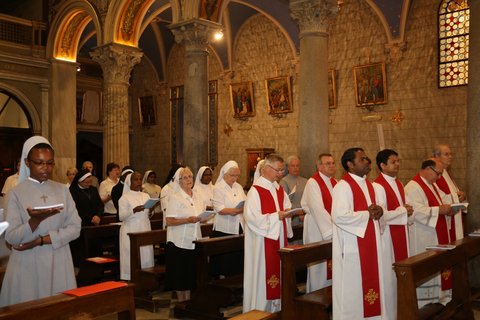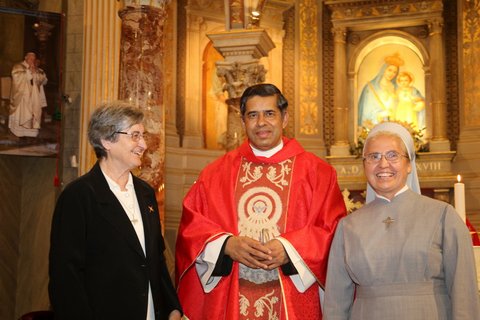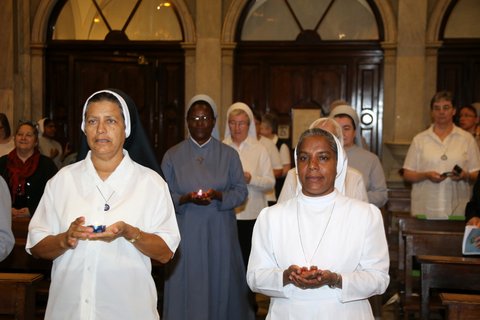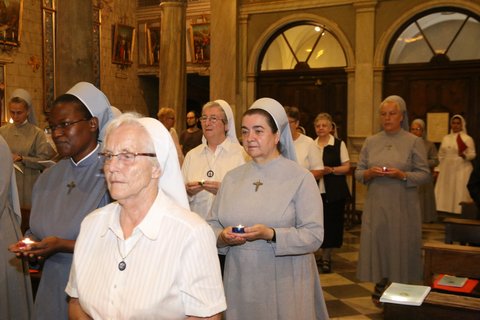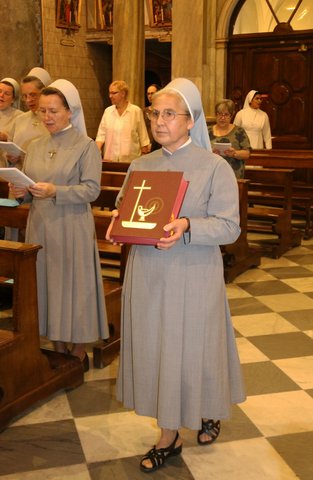 Sr. Ivete Garlet, Superior General for the CSAC, and Sr. Vittorina D'Imperio, CSAC Provincial of the Roman Pallottines in Rome offered congratulations and prayers for the success of our Chapter. "Your joy is our joy, and your growth is our growth," they exhorted us.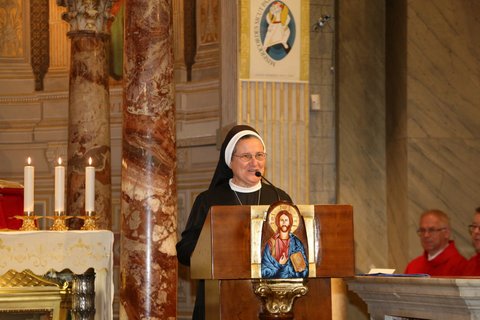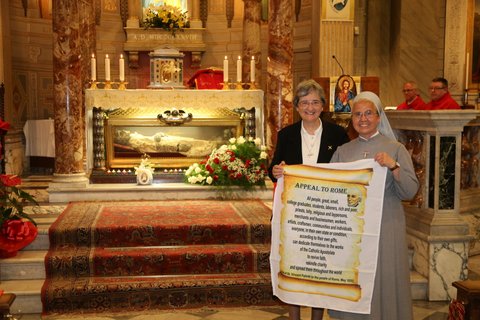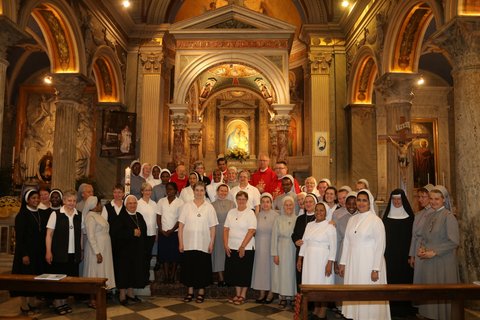 In the afternoon we gathered in our Generalate Cenacle where Sr. Izabela officially convoked the XX General Chapter and explained the inspiration behind the theme of our Chapter: Awake! Encounter Christ and be a witness of joy to the world! – first uttered by Pope Francis.
"I am counting on you to wake up the world through mysticism and prophecy of life. This is the priority that is needed right now," says Pope Francis. In Sr. Izabela's beautiful reflection, she is encouraging us and challenging us to AWAKE! "Our entire existence needs to breathe in God, who is God of Love, Life and Mercy." She continued, "The General Chapter is a time for us to wake up . . . to wake the world.
"It is time for us to look forward and not backwards . . . In the spiritual life we must give ourselves to Christ without any condition and entrust all to Him. This will liberate us from a growing individualism/egoism and lead us to live our life more radically as true disciples and missionaries in communion with Christ, and with each other. At the end, I wish and pray that the grace of this mystery of Encounter with Jesus will enlighten us, comfort us and help us to go forth in our journey now and always."
Thus, we have begun our Chapter.
May the Holy Spirit enlighten, guide, console, renew, and revitalize our efforts for transforming ourselves first, and, then, the world.