A few months ago the General Council invited sisters who are involved in formation to attend a meeting in Rome – Formation Coordinators' Meeting; In His Light, Be Witnesses of Light. Sr. Josephina D'Souza as a responsible for formation guided the meeting and seven sisters from different provinces attended: Sr. Adela Mnyambii (Tanzania), Sr. Gertrud Meiser (Germany), Sr. Inacihna Fernandes (India), Sr. Lena May (U.S.), Sr. Marie Claire Mukeshimana (Rwanda), Sr. Monika Jagiello (Poland) and Sr. Stephen Franco (Belize).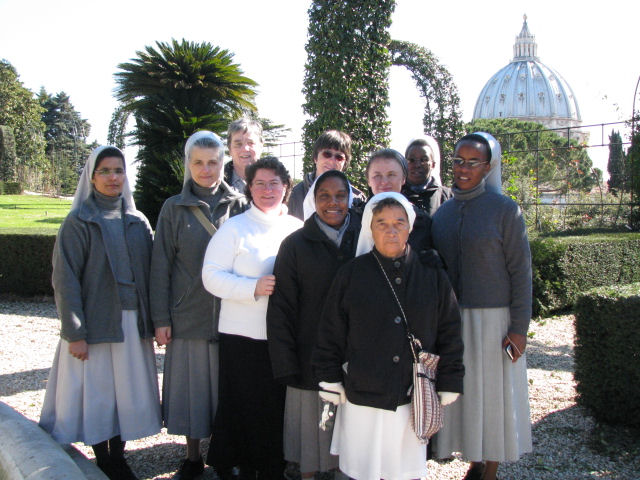 The ten day meeting included sharing on our role as formators, areas of concern in formation and ultimately determining areas of concentration where formation can be improved and more enriching so every sister may understand her call more deeply as a religious, a Pallottine Sister and a missionary.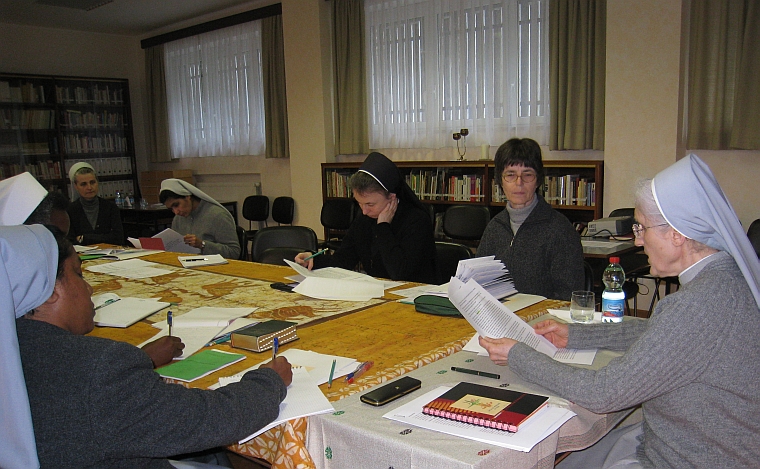 During this time, a number of people offered their time and expertise to help the group maintain focus and stimulate ideas for development. A special note of appreciation goes to Fr. Jacob Nampudukam, SAC, Rector General, Fr. Stanislaw Stawiski, SAC, Fr. Jan Kupka, SAC, Sr. Stella Holisz, SAC, Sr. Ignes Burin, CSAC and Fr. Elias Frank.
Another word of appreciation goes to Sr. Izabela Swierad and her council for making formation in all of its stages a priority for our congregation.
As this note comes to an end so does our time here in Rome. We pray for the General Council and all of their endeavors to meet the needs of the sisters and to look toward the future for our growth as a Congregation. We pray that this time and sharing in Rome will bring the formators home to their provinces with a renewed sense of what it means to be a Pallottine Missionary Formator. We pray for all of those in initial formation, that they may open their hearts to the urgings of the Lord and have the perseverance they need to respond to their vocation. Finally we pray for all professed sisters, that they will continue to be formators in their own way through sharing their stories, talents, time and knowledge with our newer members. May God continue to bless the Pallottine Missionary Sisters.
Sr. Lena May, SAC