Sr. Honorata Lyimo, a General Councilor, joined Sr. Basilisa Jacob, the Provincial Superior of the English/Tanzania Province and her Vicar, Sr. Martha Ayaqhoda, for a Visitation to the Mission in Zambia from 19 November – 02 December 2020.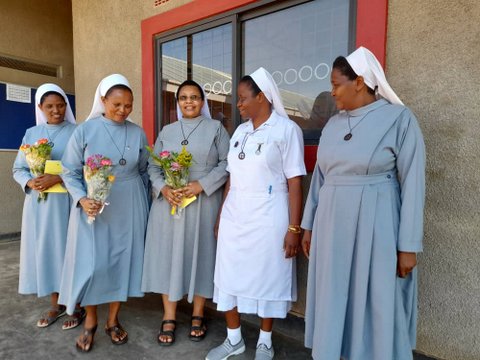 Zambia, officially the Republic of Zambia, is a landlocked country in Southern-Central Africa, (although some sources consider it part of East Africa). Its neighbors are the Democratic Republic of the Congo to the north, Tanzania to the north-east, Malawi to the east, Mozambique to the southeast, Zimbabwe and Botswana to the south, Namibia to the southwest, and Angola to the west. The capital city is Lusaka, located in the south-central part of Zambia. The population of nearly 18,551,000, is concentrated mainly around Lusaka in the south and the Copper belt Province to the northwest, the core economic hubs of the country.
Zambia contains vast amounts of natural resources such as minerals, wildlife, forestry, freshwater, and arable land. Yet over 60% of the people live below the poverty line and 40% of these live, in extreme poverty. About 75.3% of the population are Protestants while about 20% are Roman Catholics.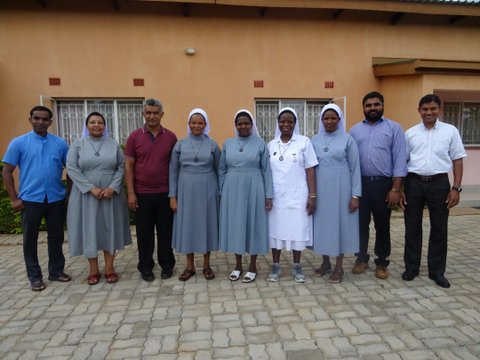 Following the invitation of the Pallottine Fathers from the Province of Nagpur in central India, our two pioneer Missionaries were sent from Tanzania to open a mission in 2017. The Sisters settled in Westwood, in a school Staff-house, on the site of the priests' Mission in the Archdiocese of Lusaka. They devote their services in the primary school, the health-post, and pastoral activities in the parish where the Pallottine Fathers serve. Their presence in Zambia, has a favorable impact on the lives of the people they serve and with whom they interact in their daily activities. We saw and witnessed how people feel at home with them, and how they show them love and support them generously. For us it spoke loudly, if without words, of a sense of appreciation and gratitude.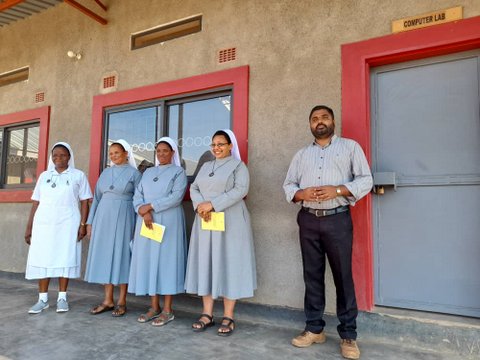 Our Visitation was mainly based on evaluating their mission after three years of service in Zambia and to make further plans. Currently, despite the challenge of Covid 19, which changed the normal way of doing things, the Sisters courageously continue with their ministries. Zambia is one of the African countries, which is not so much affected by the Coronavirus, and life seems to be carried on, almost as normal. We pray that God may continue protecting our Sisters and Pallottine Fathers.