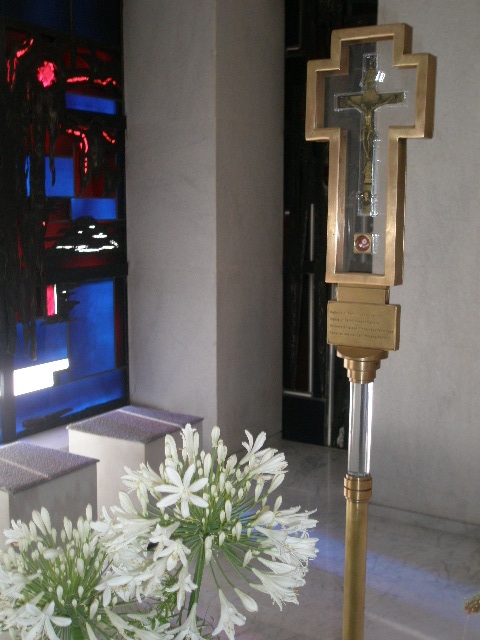 On June 16, 2013, after more than a year of pilgrimage, the Cross Relic of St. Vincent Pallotti returned under the safekeeping of the Pallottine Missionary Sisters' Generalate House.
Father Mariusz Malkiewicz, Rector of the Pallotti Institute in Warsaw, consigned it in the morning Eucharistic celebration in the presence of the Sisters of the Generalate and Procura community.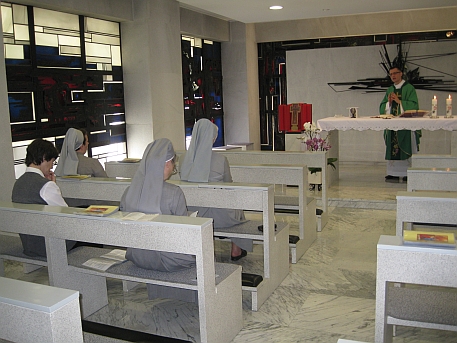 Father Mariusz thanked cordially for the possibility to have this Pallotti relic in Poland for the Jubilee Year of the 50th Anniversary of the canonization of Saint Vincent. Thousands of persons had gathered around this cross, in adoration, and in prayer, expressing their sufferings and joys. Over more than a year the relic has made its pilgrimage in five countries (Poland, Slovakia, Czech Republic, Ukraine and Belarus) gathering the richness of faith and of devotion of many, not only of the members of the UAC. Fr. Malkiewicz highlighted that for the whole Pallottine family the Cross of Pallotti was a visible sign of unity which is growing more and more among the members of the Union. Through this experience from now on the community of the Generalate is widened, embracing all the people who have prayed before that cross relic of Pallotti. Expressly Father invited the Sisters to remember the pilgrims in their prayers.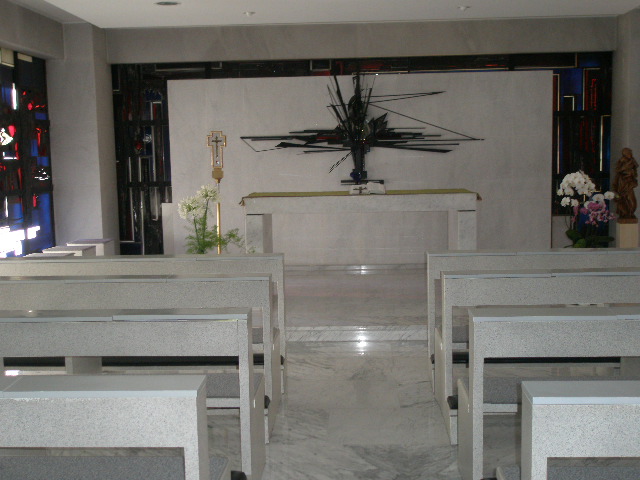 Now it is exposed in the chapel of the Generalate house of the Pallottine Missionary Sisters.