Born in Magnacavallo in the Diocese of Mantova in Italy, Clea was the youngest in a family of seven. In the late forties Clea with a group of other Italian girls came to England to work in the cotton mills in Rochdale. At that time the local Italian community used to meet in the Convent in Rochdale on Sundays for Mass in Italian. It was here that Clea got to know the Pallottine Missionary Sisters and in September 1952 she joined our Congregation. She received the religious name Sr. Maria Stella. She made her First Profession on 22.08.1955 and her Final Profession on 15.08.1961.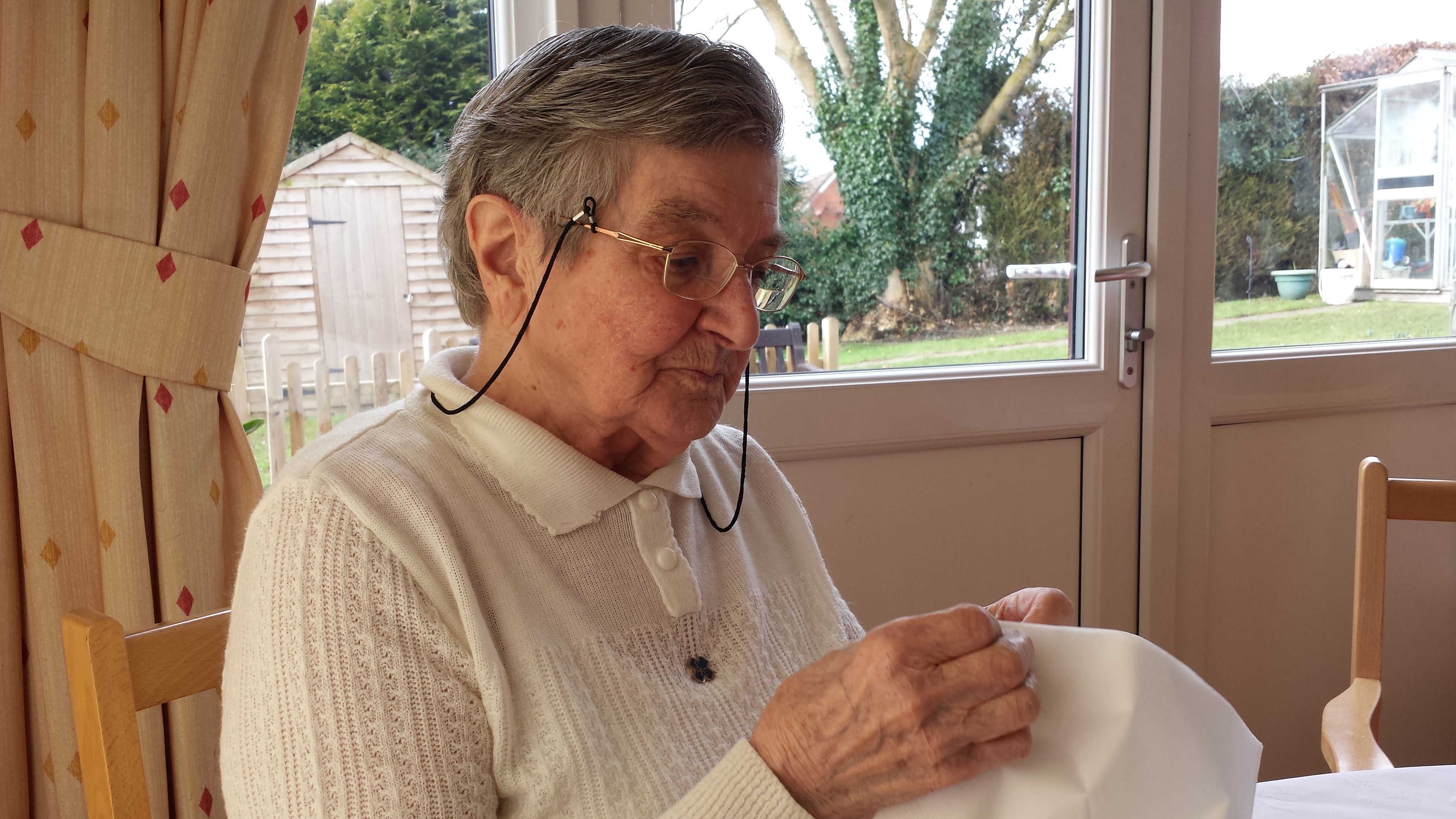 Sr. Stella was a talented seamstress and a trained nurse. After her profession she worked in the Rochdale communities, and for a short time in Macclesfield and also in a community in Germany. She was a very sociable person who was always interested in people and particularly in the Italian immigrants around Rochdale. After her Graduation at Birch Hill Hospital in Rochdale, Sr. Stella was transferred to London, to the newly opened community in Greenford, to help at the Visitation Parish which is run by the Irish Pallottine Fathers. This was her apostolate for the next thirteen years. She enjoyed parish work, visiting and being with the elderly and especially the Italian families. Her special love was singing in the parish choir and doing some gardening and knitting. Another of her hobbies was making wine which she was happy to share with her friends and the parishioners. Sr. Stella had a strong Italian character, was very joyful, loving and prayerful. She had a deep love of Our Lady and of St. Vincent Pallotti.
To her great joy, in 1990 Sr. Stella was chosen to go to Tanzania to help in the new mission. She was already 68 years old but with great courage and enthusiasm she embraced missionary life. She was used to hard work and with her practical gifts she was a great asset in laying the foundations of our new mission in Makiungu parish in the Singida Diocese. In 1995 she helped establish Pallotti Secondary School for Girls and our Convent in Siuyu. She taught the local girls in Makiungu simple sewing and the Candidates in Siuyu, cooking, gardening and looking after the hens and animals. She taught our cooks to bake good bread and even pizzas! She was always ready to join the young Tanzanian Sisters in their singing and dancing.
At the age of 80 years her strength began to fail, and in November 2002 she felt it was time to return to England. After a few years living in our small community in Keele Crescent in Macclesfield she was admitted to Park Mount Care Home for the Elderly in 2010 where she was cared for with great respect and love for ten years.
Thank you, Sr Stella for your life and faithful service in our Congregation. We will miss you – our only Italian Pallottine Sister! You may have gone from us but your missionary spirit will not be forgotten. May God grant you eternal rest in His Heavenly Home where you can "sing a new song to the Lord", Psalm 144:9.
Sr. Mary Mc Nulty SAC