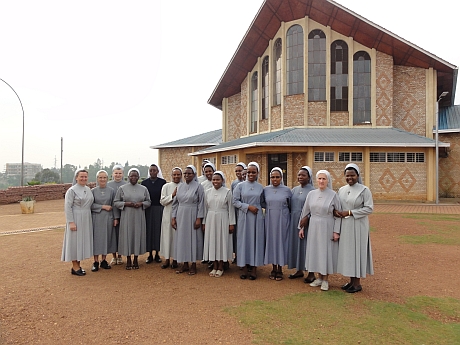 We, the sixteen Pallottine Missionary Sisters of the Rwanda/Congo Region are gathered in Kibeho, RW for the second Regional Chapter of Our Lady of Kibeho Region began on the 16th of February 2014. We are very happy to have among us two General Councillors from Rome: Sr. Stella Holisz and Sr. Josephina D'Souza as well as the Provincial Superior of the Polish Province. The theme of the Chapter is In fidelity to Christ, let us revive faith and rekindle charity among us and among others.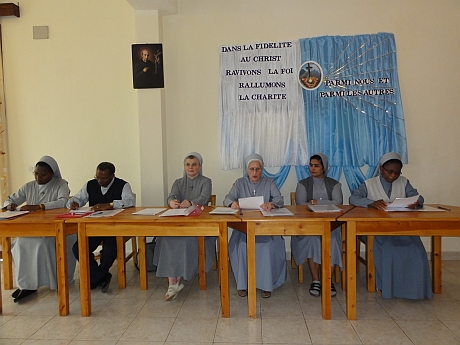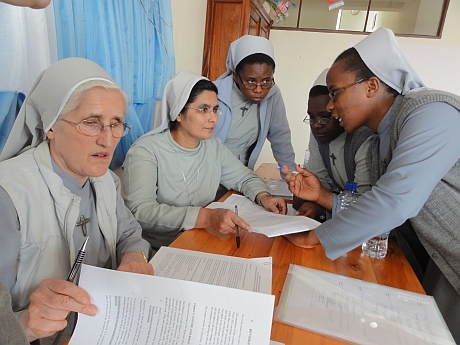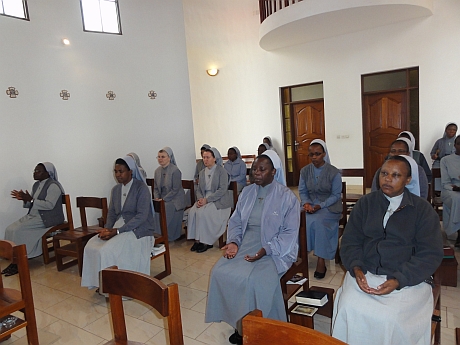 We started our Chapter with Adoration of the Blessed Sacrament, followed by the official opening led by Sr. Liberata Niyongira, Vice Regional Superior, who presides the Chapter in place of Regional Superior, Sr. Bellancila Mukandahiro, who is not able to participate due to serious illness. At the beginning, Sr. Liberata read the touching message from Sr. Bellancila, in which she encourages us and assures us of her sincere union with us in prayer. We also received a message from our Superior General, who promised her very special prayers to the Holy Spirit through the intervention of Our Lady of Kibeho and Saint Vincent Pallotti. She encouraged us to be open, courageous, responsible and respectful. Next followed the message from the Provincial Superior of Poland, and from the Regional Superior of the Pallottine Fathers of the Holy Family Region.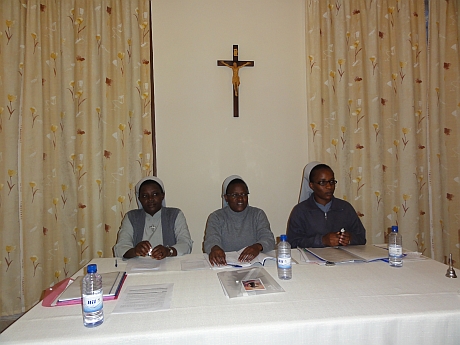 The second day was dedicated to the Recollection preached by Fr. Romuald Uzabumwana, Regional Superior of the Pallottine Fathers, who in considering the theme of our Chapter, talked about our way of being witnesses of hope in this changing world. The Holy Mass for the day was celebrated in the Chapel of the Apparitions of Our Lady, and the whole afternoon was devoted to adoration.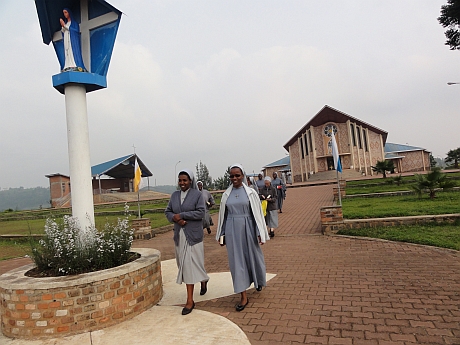 On the third day, we started with Holy Mass in the Chapel of the Apparitions followed by the work sessions, during which we read the various reports. First was from Sr. Bellancila, Regional Superior, and then followed the reports from the Financial, Formation and Historical Commissions. At the end of each report there was a time for clarifications and discussions. We closed the day with the Evening Prayer.