In an atmosphere of conviviality, fraternal spirit and solidarity, the formators converged online for the first time since the current General Government took over in 2021, for a meeting started on 16 June and ended on 17 June 2023. The session opened with an introductory prayer led by Sr. Małgorzata Lech, SAC. Then, Superior General Sr. Josephine D'Souza, SAC warmly greeted the participants. At the beginning of her address, Sr. Josephina praised the philanthropic spirit of formators, before recalling some events that have marked the life and mission of our Pallottine formation. She then gave a brief overview of the reality of formation in the Congregation, some of which are cause for joy, while others are very worrying and saddening, such as the decline in vocations, globalisation and individualism affecting the young generation. She emphasized two main questions:
1. What kind of religious and missionaries does the world need today?
2. How should we form or train our sisters so that they are able to speak to the hearts of people deeply and clearly the Gospel?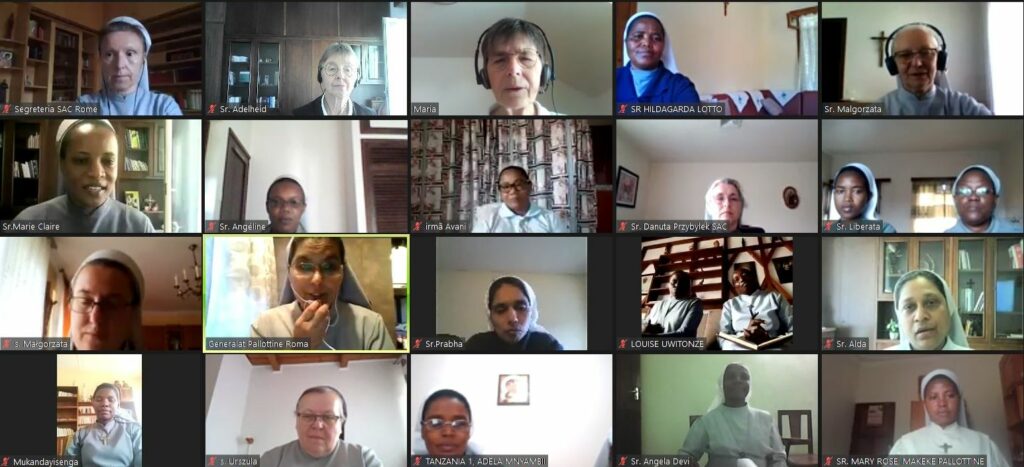 She ended her speech with information on important upcoming events such as the renewal programme and the formation courses in different levels in the near future. Each Province presented its formation in a report. The presentations dealt with challenges and opportunities of the current formation process. After the presentations, the conference continued with the debate between the representatives of different provinces. The first day ended with two questions on formation to be addressed the next day, which Sr. Marie Claire Mukeshimana, SAC the formation coordinator invited the participants to prepare with. On 17th at 3.00 p.m. European time, Sr. M. Claire presented the topic of Formators and their Challenges today. She thanked the formators present in the meeting for the contribution they give to the Congregation through their commitment in the ministry of formation. All the participants were unanimously amazed by such mission and expressed their gratitude to the Superior General and the Councillors for their concern. As for the upcoming programmes, the Formators expressed their wishes to continue to organise such programmes together. The last part of the meeting was dedicated to sharing. Sr. Danuta Przybyłek, SAC from the Province of the United States of America, the moderator of the second day, asked the participants to send their reports. She concluded the meeting with a word of thanks to all and Sr. Marie Rose Makeke, SAC, who works in Uganda led the concluding prayer.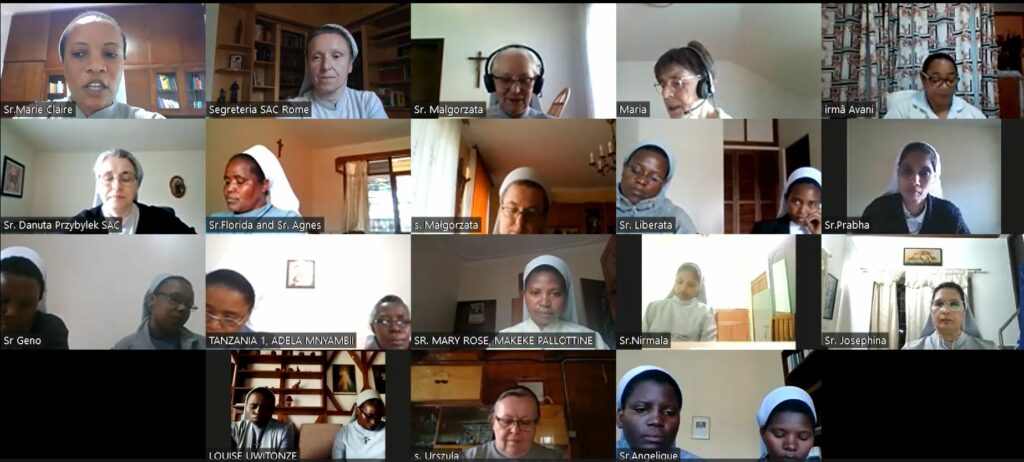 Text: Sr. Marie Claire Mukeshimana
Photos: Sr. Beata Matuszewska and Sr. Adelheid Scheloske