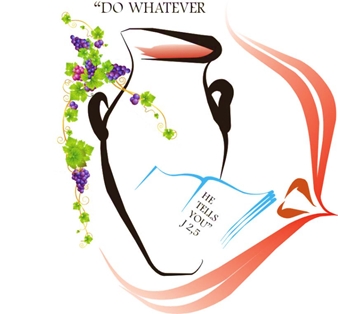 4. THE CONGREGATION TODAY – REKINDLE
Patroness of the month – Mary, Seat of wisdom, pray for us
Life is a constant change. And at the same time, it is staying in what was "in the beginning." Life requires discernment. Mary, wise and attentive, was always alert to God's will. She is the woman of discernment. In Bethlehem and Nazareth, on the way to Ain-Karim and on the way from Jerusalem, at the wedding at Cana and at the Cross, she remained "here and now", seeking the will of the One who chose Her.
Intention of the month
Let us pray for our Congregation, so that through a fuller participation in the mystery of Christ and the Church, we may creatively develop the charism of St. Vincent Pallotti and be authentic witnesses of God, the Infinite Love.
Lectio Divina
"For where two or three meet in my name, I am there among them" (Matthew 18:20).

St. Vincent Pallotti writes
Now remember that your Spouse Jesus, in love with Souls, expressed his most ardent Thirst to you with that mysterious word – Sitio – I thirst; therefore, if you want to please Jesus, pray to him incessantly, so that he will communicate such a precious Thirst to you, the thirst to save souls. From which you may animate yourselves to do whatever you can with prayer and work to make your Spouse Jesus known and loved by the whole world (OOCC III 190,195)

OWL
"We will search persistently and diligently to know God's will for us. God's will can manifest itself in many ways – through holy scripture, in prayer, in the directives of our superiors, in communal discernment, in the circum­stances of our daily life, in the needs of the Church and society, and in our daily encounters with others" (65).

Exercise
Proposal for the community:
To revive the awareness of being sent and responsible for the Congregation, in response to the needs of the Church and people, let us celebrate in community the renewal of our Baptismal promises and our religious vows.