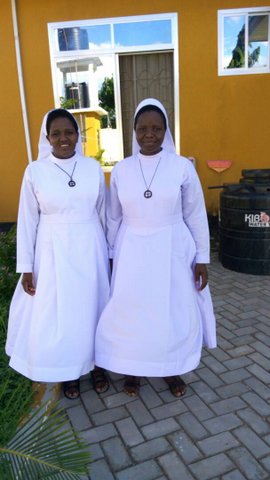 In May the English Tanzanian Province took an historical step by opening a new community outside Tanzania where they have been working since 1990. In response to an invitation from Fr. Pullan, the Provincial Superior of the Prabhu Prakash Province, Nagpur, India, on May 15th 2017, 2 Sisters travelled to Zambia to work with the Indian Pallottine priests at their mission about 40 Km. outside of Lusaka. Srs. Sesilia P. Kimario and Veronica M. Ghuliku were accompanied by Sr. Redempta Mallya, Vice Provincial. These Sisters were warmly welcomed by the Superior, Fr. Shaji Mathew, SAC and Fr. Jophin, SAC, and were given all the help they needed to settle down and begin their apostolate.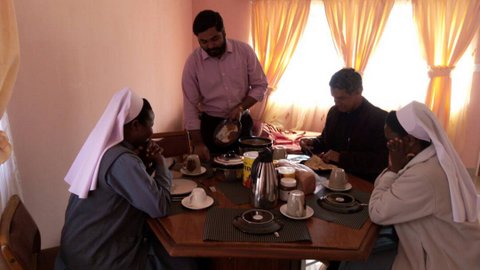 Fr. Jophin assisted Sr. Sesilia and Sr. Veronica in filling the Application Forms for Work Permits. Then they went to Mandevu Parish in Lusaka where Fr. Rojan, another Pallottine is the parish Priest, and then to the Catholic Secretariat Office with their Forms.
On May 18th 2017, the priests organised a special school parade to welcome our Sisters to Zambia. Fr. Jophin, the Principal of St. Vincent Pallotti Catholic School at Green House, introduced our Sisters to the teachers and pupils, who then sang songs for the church superiors of our congregation for their willingness to send Sisters, who will work with them for the betterment of the people of Zambia.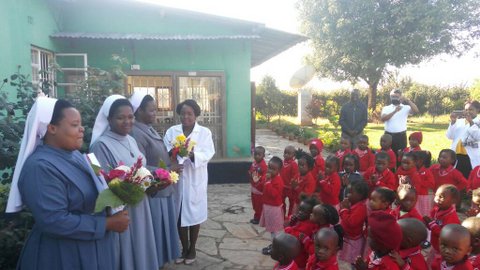 On the following day all participated and enjoyed a school Sports Day. Sr. Redempta was invited to give a speech, in which she encouraged the pupils to participate and enjoy sports, since the physical exercise is good for their health and the teamwork brings unity and togetherness and also enhances love and friendship among them. Her advice was well received.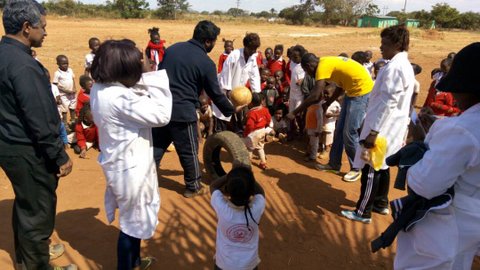 During the following weekend the priests brought our Sisters to visit their parish. Holy Masses were celebrated at St. Michael's Parish and at the Holy Cross outstation. After the Mass our Sisters were welcomed by the people, especially by the women, who with great joy welcomed them in their traditional way of song and dance and a personal greeting by each one. They expressed their gratitude that our Sisters had come to Zambia and especially that they had come to carry out their mission in their parish.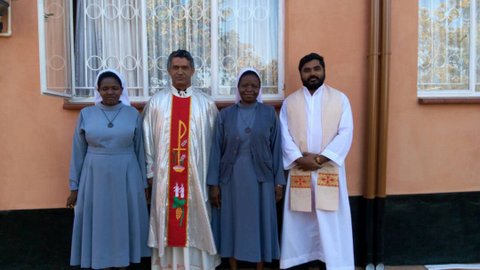 Sr. Veronica has already begun teaching English and Social Studies at St. Vincent Pallotti Catholic School at Green House and is the Class teacher for Standard One. Sr. Sesilia, who is a nurse, has been supported and given an introduction by a retired nurse from a Government Hospital in Lusaka. There is a great need for Health Care in the area, so Sr. Sesilia hopes to do some home visiting to the poor and the sick, especially those suffering from HIV, and to eventually set up a small Dispensary to care for the needs of the school and the local community.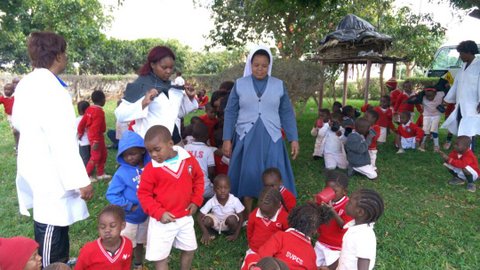 The blessing of the Sisters' Convent took place on May 22nd 2017. Fr. Shaji and Fr. Jophin celebrated the Eucharist in the little Chapel. Fr. Shaji, the Superior, again welcomed our Sisters and explained that their coming to Zambia will be History in their Province, and in the Spirit of St. Vincent Pallotti we are being called to collaborate in serving God through his people. Our service should be guided by the love of Christ. We should love people and give them hope in their difficulties. Together as a Pallottine family we should witness our Christian faith, and thus revive faith and enkindle love through our Apostolate.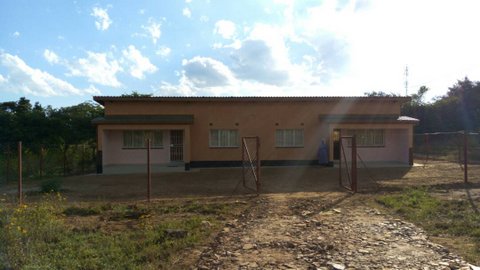 Our Sisters and the 2 priests, Fr. Mathew and Fr. John, were invited on the 26th for a meal by the God's Providence Sisters-a small community of Indian Sisters who have a place for handicapped children in the parish. Next day the Sisters participated in a Holy Mass for the ordination of 14 Deacons – Diocesan Franciscans and Jesuits in the Cathedral of the Arch Diocese of Lusaka. The Bishop thanked our Missionaries, who brought Christianity to Zambia, especially the White Fathers, who were the first Missionaries to arrive 125 years ago.
The official language in Zambia is English, but most of the people speak Chinyanja and Bemba, Bantu languages, which have some similarities with Kiswahili. Our Sisters face many challenges as they learn to cope with a new environment and culture and learn a new language. By trusting in God's Providence and in collaboration with the local Pallottine family, they carry on with hope and joy in their hearts as they begin their new apostolate.
Sr. Basilisa Jacob, SAC
Provincial Superior