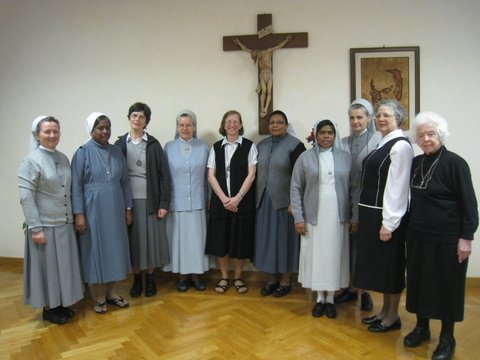 Go! Proclaim! was the theme of our Mission Procurators' Meeting which took place in Rome from January 16 to 22. Eight Sisters from England, Germany, India, Rwanda/Congo, Poland, Tanzania and the United States gathered, accompanied by Sr. Maria Landsberger and Sr. Bożena Olszewska from the General Administration to share, learn from each other, listen to interesting talks based on a wide World Mission insight and practise and to work on guidelines for our Mission Procurators.
In her opening word our Superior General encouraged the participants to consider the mission mindedness and activities in our Provinces according to their individual conditions and how to strengthen our mission identity, which is the hallmark of our charism and history, read in the light of the call of the Church today and of the signs of our time. Another important concern was the intensification of our collaboration within the entire Congregation.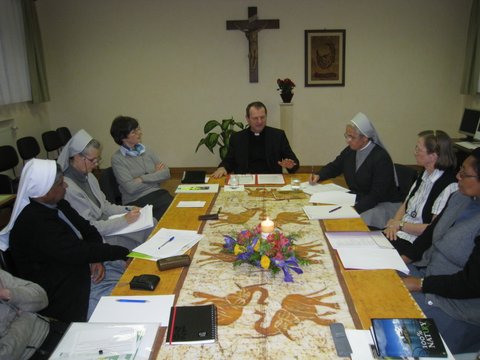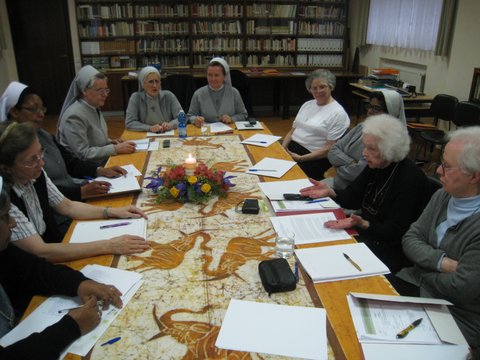 The resource persons were Fr. Tadeusz Wojda SAC, Undersecretary of the Congregation for Evangelization of Peoples who gave us broad information about the actual situation of World Mission and Sr. Maria Moryl SSPC, Superior General of the Missionary Sisters of St. Peter Claver together with her fellow Sister Sr. Jacinta who shared with us their reflection on mission history and rich experience and impulses from their missionary Congregation.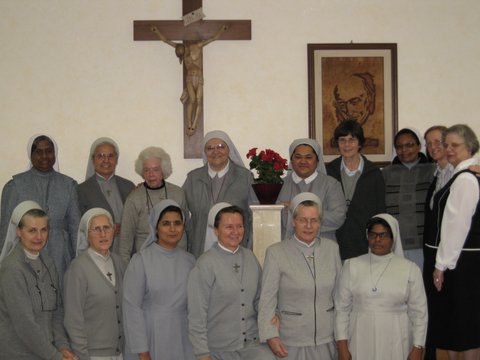 There was fruitful learning from each other, as the experienced Mission Procurators Sr. Ingrid Schuler, Sr. Marta Litawa and Sr. Christine Bohr helped the new ones to enter more in the requirements of the work.
All experienced it as a special gift to participate in Rome at the Triduum of St. Vincent Pallotti and the solemn Mass in San Salvatore in Onda, together with the Roman Pallottine family, including the students from many countries.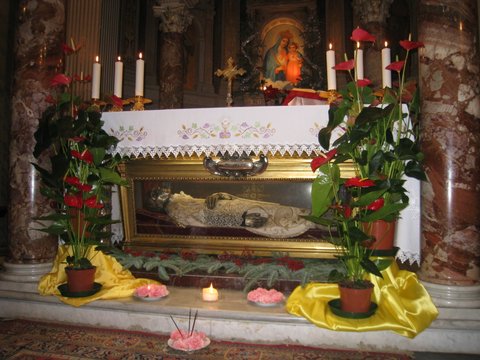 All agreed that the work accomplished needs continuation, needs processing together and expressed their gratitude for this opportunity to be strengthened and to strengthen each other for their mission. Sr. Izabela Świerad, our Superior General, missioned each one of us to spread the joy of the Gospel, anointing our hands with perfumed oil and handed each Mission Procurator the cross with the Good Shepherd.
Participants:
Sr. Christine Bohr – England
Sr. Eugine Nirmala Francis – India
Sr. Fatima Josephine Mary – India
Sr. Honorata Lyimo Mamiro – Tanzania
Sr. Ingrid Schuler – Germany
Sr. Marta Litawa – Rwanda/Congo
Sr. Mary Grace Barile – USA
Sr. Teresa Gieńko – Poland