During the first week of February 2019, the Mission Commission held their 2nd meeting at the Generalate of the Pallottine Missionary Sisters in Rome. The goal of the meeting was to animate and reawaken the mission spirit in the members of our Congregation, as well as to examine the situation in the provinces, regions and delegators in order to respond to their needs, especially to help our young missions.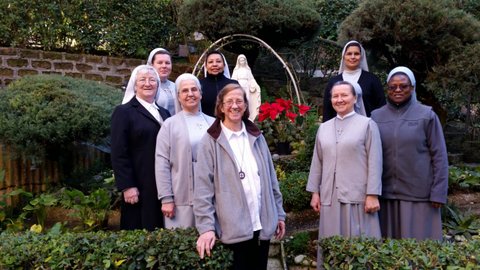 The growth of newly opened communities in Uganda, Zambia, Tripura – India, Magogo – Tanzania and our International Novitiate in Tanzania brings joy but, it also draws the attention of the members to prepare our missionaries and to respond to the needs of the local people, mainly the elderly, children and poor, especially in the field of education and health.
In answering the invitation of Pope Francis of the Extraordinary Mission Month of October 2019, under the theme "Baptized and sent" the Mission Commission made concrete proposals to make October 2019 – a unique month dedicated to missionaries and missionary works, not only of our own congregation but of everywhere and everyone where Jesus sends his disciples with Good News, peace and love.
'Missionary action is the paradigm of every work of the Church' (EG 15).