Guided by the theme "God did not give us a spirit of timidity, but the Spirit of strength, love and self-control (2 Tim 1, 7), the two General Councillors, Sr. Liberata Niyongira, accompanied by Sr. Honorata Lyimo, set out for the General visitation to the communities of the Saint John Paul II Delegation in Cameroon from 23 January – 14 February 2020. The Delegature consists of 16 sisters, 11 Polish missionaries, 5 native sisters, 1 novice in International Novitiate and 4 postulants.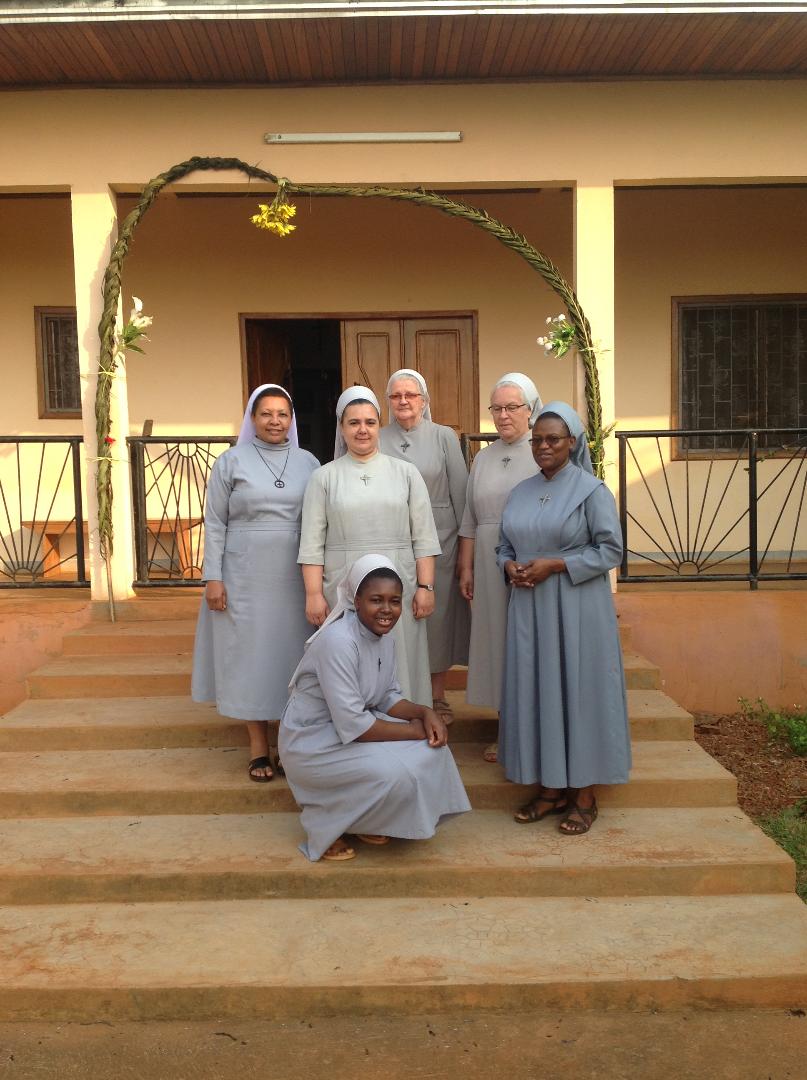 Cameroon is one of the African countries, lying at the junction of western and central Africa. Its ethnically diverse population is among the most urban in western Africa. The capital is Yaoundé, located in the south-central part of the country. The country is enriched with large forests with green vegetation, mountains and rivers.
From the 19th century, the Pallottines are considered to be part of the Cameroonian history on the side of the Catholic faith. For the people they are fathers and mothers of faith. When we visited Dchang, the house built by the German Pallottine Sisters hundred years ago, we were amazed on how solidly and firm it still stands. This became for us like a symbol for the presence of the Pallottine spirit which is really alive in Cameroon and its history from one generation to another.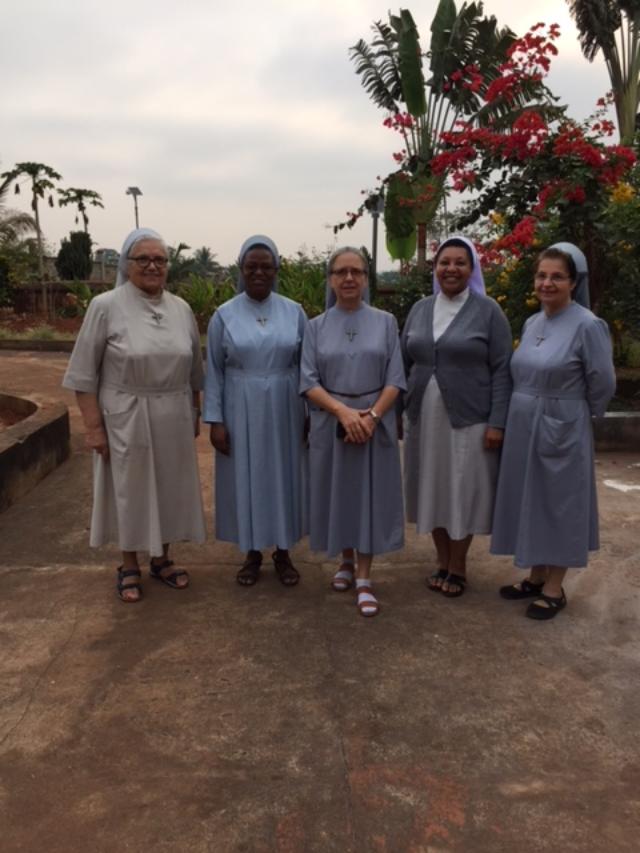 Animated by the joy of the Gospel and the Mission spirit of the pioneers, the Pallottine missionaries who left Cameroon during the first world war, in 1998, a group of sisters from the Polish Province, boldly ventured to continue this mission. The sisters work in three Dioceses; Yaoundé, Doume and Bafoussam. Carried by the charism of St. Vincent Pallotti and the work of evangelization, the sisters are mostly devoted to pastoral activities in the parishes, prisons, spiritual centres, schools and colleges. Their selfless life-giving to the poor has a great impact on the lives of the people they serve and with whom they interact in their daily endeavours. We witnessed the selfless service of our sisters during our stay with them in different communities and greatly appreciated their courage to make Christ known through their ministries.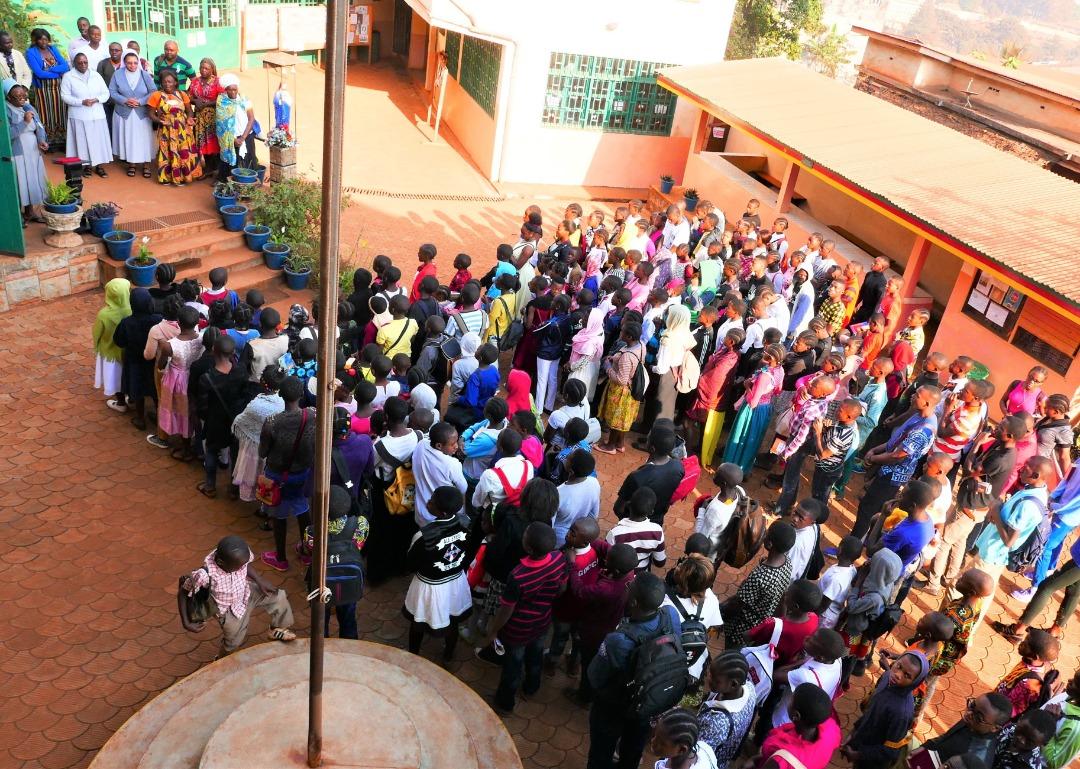 We thank our sisters whole heartedly for sharing their joys and challenges with great confidence. We also had the pleasure of meeting the Archbishop of Yaounde His Rt. Rev. Jean Mbarga and Rt. Rev. Jean Ozga, the Bishop of the Diocese of Doume – Abong Mbang. Both expressed their joy and appreciated the presence of our Sisters.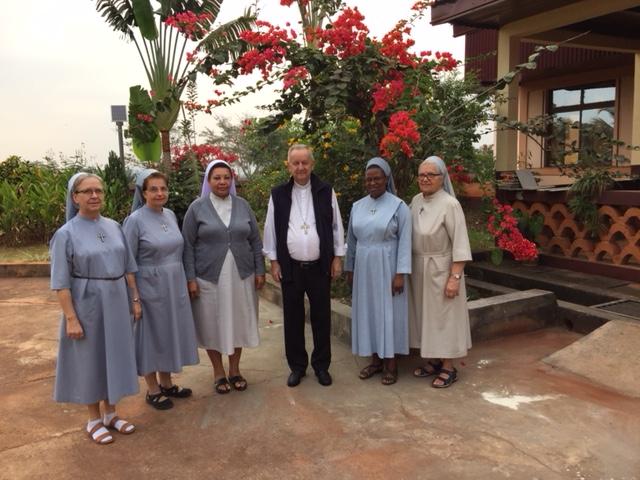 We also thanked them for their support to our Sisters. We pray for our Sisters that God may bless their efforts and fill them with renewed grace and strength to continue the work with much hope for the greater glory of God.