Saturday, July 2nd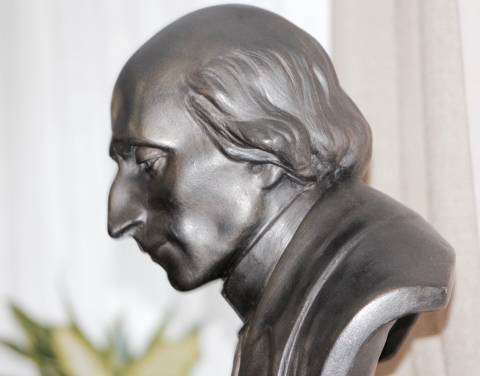 Pallotti's perspective: to look at the UAC from the inside of the Church
This day was dedicated to the UAC. Many guests visited us today: Fr. Jakob Nampudakam, SAC, Rector General; s. Ivete Garlet, CSAC, Superior General; and Mrs. Cristina Mastrorosati, Vice-President of the UAC in Italy.
In the introduction Sr. Izabela said that not only are we members of the Union, but we are the Union.
Sr. Bożena Olszewska and Sr. Maria Landsberger introduced us to the topic of the UAC, showing us a presentation of interesting life and activity of the UAC communities from all around the world.
Fr. Jakob talked about responsibility of the core Communities of the UAC. He quoted the UAC Statute, defining the Union as a gift of the Holy Spirit in service of the Church and as a charismatic and prophetic vision of the Founder. He posed a question: how can we realize this profetic mission?
He reminded us that the UAC is a fruit of a spiritual and mystic journey of Saint Vincent Pallotti. The whole idea of the UAC started with a personal experience of God.
Sr. Ivete focused on one of our main tasks in the UAC: reviving. Reviving remains closely related to the community. As much as we live in the community, that much can we revive. It is the Holy Spirit who can revive us. Our mystical orientation is a secret of all our actions. Sister compared the UAC to a football team. Everyone plays on a different position and has a different role but the goal is the same: to win. Each one of us is invited to commit oneself to the goal of the UAC.
Mrs. Cristina stressed the presonal and communal aspects of the UAC. We are the people united by one Spirit. Mutual respect, humility, service and love allow us to grow in a freedom of the children of God, in service of the Church.
During our afternoon session Fr. Jan Kupka, SAC presented a person of God's Servant Elizabeth Sanna who will soon be the first beatified lay member of the UAC – which is a gift for the whole Church.