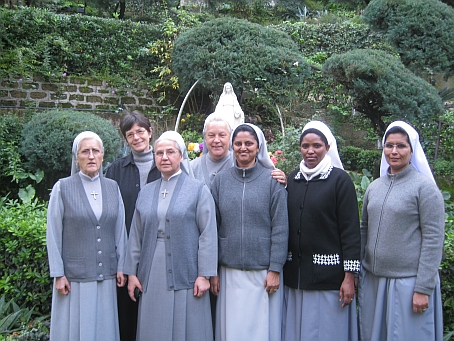 The members of the International Formation Commission met from November 26–December 02, 2012, in Rome with the General Administration. The members are: Sr. Josephina D'Souza (Chairperson), Sr. Helga Weidemann (Germany), Sr. Anna Kot (Cameroon), Sr. Angela Devi Reddy (India) and Sr. Basilisa Jacob (Tanzania).
Sr. Izabela Świerad, in her opening address to the members explained the purpose of the commission and invited them to embrace the formation concerns and revive the spiritual life of the entire congregation. To emphasize the significance of this, she re-stated each one of the recommendations of the General Chapter, 2010 regarding Formation as well as the call of the Holy Father to New Evangelization.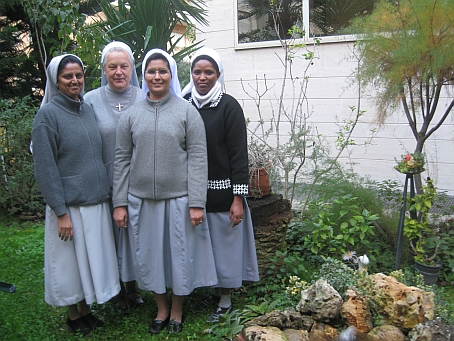 In the working sessions the members exchanged their concerns and views about the present situation at all stages of formation. The discussions enabled us to more clearly perceive the present reality in our communities around the world and motivated us to search for new ways and methods to help our sisters grow in the various dimensions of consecrated life.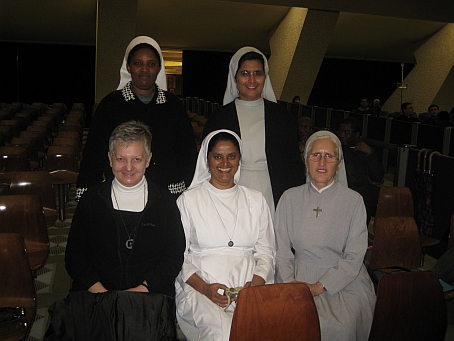 As a special event during the week the commission members were granted the opportunity to participate in the General Audience of Pope Benedict XVI. After the Pope's welcome, they listened to his address to the thousands of people gathered in the Square, in which he stressed the power of the Word of God that leads everyone to the Wisdom of Life. At the end they happily received the Papal blessing.
On the last days of the meeting, the sisters managed to organize and catalogue all of the ideas and suggestions presented. Concrete steps were made to fulfill the goals and need.
Sr. Josephine gave her closing remarks to the assembly and expressed gratitude for their dedication and diligent work. Sr. Izabela, General Superior then gave her final speech to the members, in which she strongly expressed the importance of their work for the future of our Congregation.