FLORISSANT, MISSOURI: 1966
In 1966, eighty-four acres of land were purchased in Florissant, Missouri. There were two houses on the property that served as a home for the novitiate, with Sr. Perpetua Moellering as director of novices. These young women attended St. Louis University on a part-time basis.
The truck from St. Mary's Hospital came several times from the old novitiate in Huntington, loaded with supplies for the new home. On one trip west, to the horror of all, the tire went flat, with the spare tire on the bottom of it all!
It was planned to build a motherhouse on the property, and a future hospital was also a part of the vision. Ground-breaking for the new building was July 30, 1967, and it was dedicated in September, 1969. Florissant became the Provincialate at this time, but the sweeping changes of the 1970s and onward made previous plans impractical, and the large building was converted into what is known as the PALLOTTINE RENEWAL CENTER.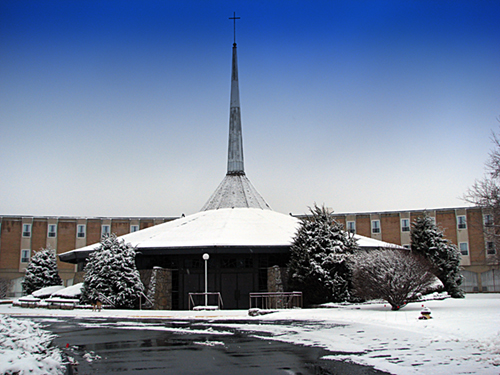 Pallottine Renewal Center in Florissant by Sr. Gail Borgmeyer, SAC
The Center seeks to follow a charism "to spread the Gospel message by any and all means, and to empower the laity to focus their God-given talents and gifts so they may fully live out the vocation to which God has called them." (Pallottine Renewal Center website).
The Center hosts teen and adult groups, Catholic and non-Catholic organizations. Since 1969, over 134,000 persons have experienced the Pallottine tradition of hospitality. The workers labor tirelessly toward awakening faith in all Christians, to rekindle love, and to lead all people to unity in Christ. (ibid)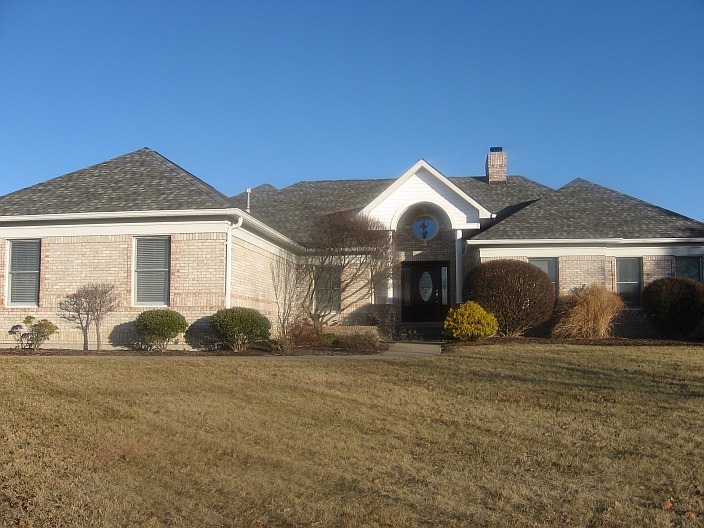 Novitiate in Florissant, 2010, by Sr. Agnes Chawadi, SAC
In December, 2010, the novitiate was moved to nearby quarters in Florissant, but sisters still occupy offices at the retreat house. AIDG POTTERY, managed by Sr. Lisa Wiese, operates from the property of the retreat house as well. This apostolate, opening in 2007, offers workshops for children and adults, and other projects.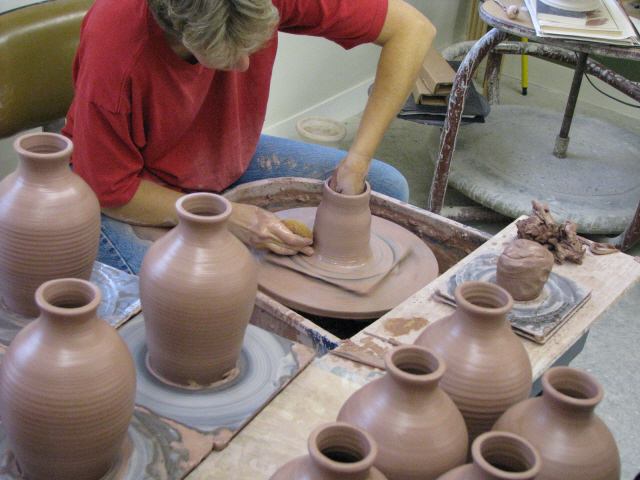 Sr. Lisa Wiese in action (photos.aidgpottery.org)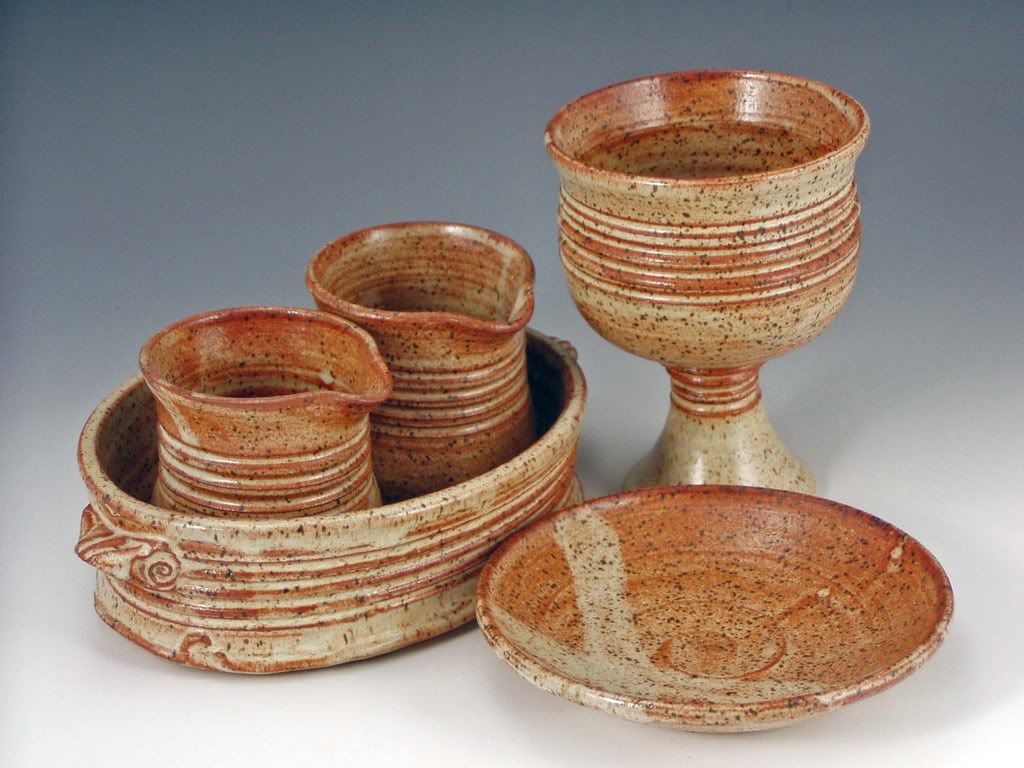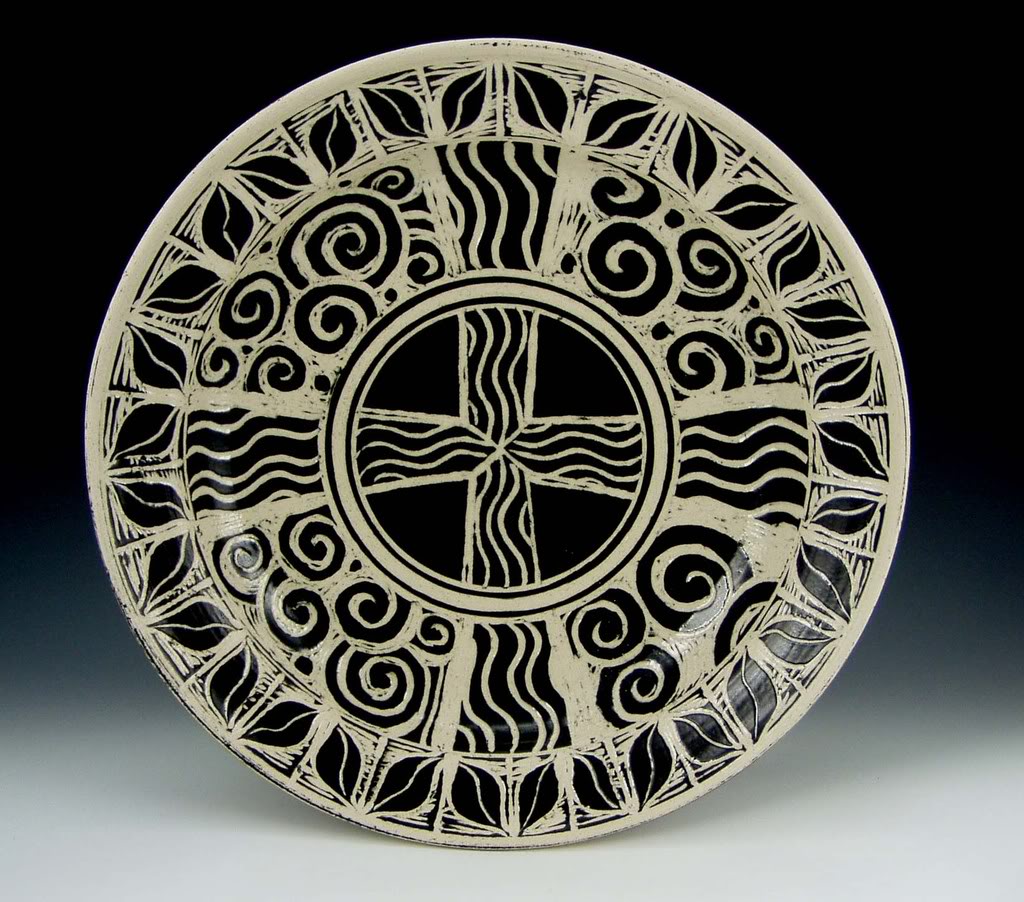 Chalice set and platter with cross by Sr. Lisa Wiese (photos.aidgpottery.org)
In past years several sisters in Florissant taught in local schools. Sr. Barbara Jakschik taught and did research at Washington University School of Medicine. A second sister did physical therapy in a nearby nursing home.
Florissant is a center of activity. The apostolate demands pliable, versatile sisters. These sisters must be open to innovation and swift movement into the future.
__________________