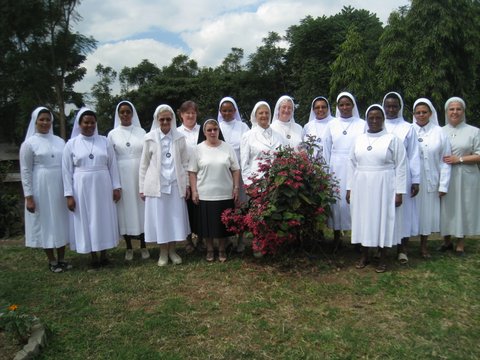 The Pallottine Missionary Sisters had their 49th English Provincial Chapter from 29th June to 6th July 2013. This was a historical event as it was the first Provincial Chapter held in Tanzania. It was conducted in awareness of the Year of Faith and during the year that the Pallottine Missionary Sisters and the Roman Pallotines celebrated Pentecost together to commemorate 175 years since the founding of the two congregations in Rome in 1838.
It was attended by Sr. Izabela Swierad, the General Superior, and Sr. Josephina D'Souza from the General Council as Moderator. The meeting was preceded by a Day of Recollection conducted by Fr. Tadeusz Brzozowski, Conventual Franciscan. Prayers to the Holy Spirit for assistance in our important Election Chapter were said daily. The Provincial with her Council and eight delegates, all together 15 Sisters, discussed the future of the England-Tanzania Province, now called Mary Queen of Peace Province. Of the Sisters two were from Ireland, three from England and eight from Tanzania.
During the elections Sr. Mary Mc Nulty was re-elected as Provincial Superior and her new Councillors are Sr. Basilisa Jacob, Vice-Provincial, Sr. Honorata Lyimo, Sr. Gernoveva Salanga and Sr. Nancy Logue.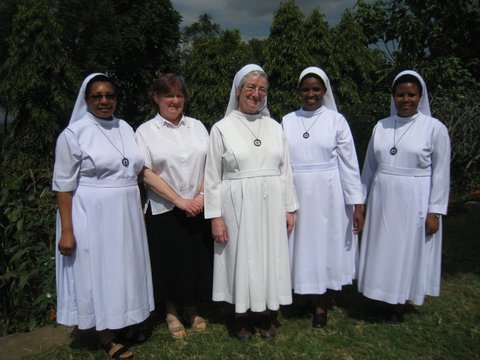 A Decree was issued outlining practical suggestions for the furthering of the Province in the different communities, so as to go forward in hope, to revive faith and rekindle love in the spirit of St. Vincent Pallotti.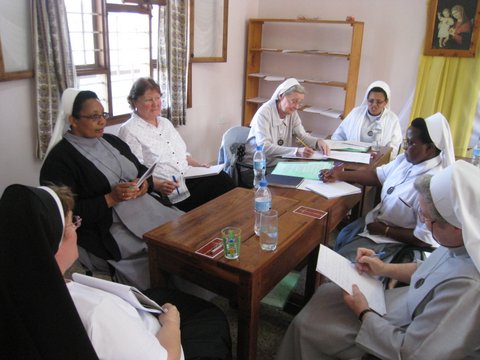 Outstanding strengths of the Chapter were openness, ability to listen and co-operation of all members. We desire to continue our apostolate with new energy, joy and gratitude to God, the Infinite Love.
Sr. Rosemarie Steinbach SAC