Friday, August 5, 2011
History – Early Limburg/Cameroon
Today we continued to listen to the awe-inspiring history of the Pallottine Missionary Sisters in Limburg. Our Sisters Sr. Dr. Gerburg Vogt and Sr. Magdalene Klein brought forth a lively interest from the members of the Central Assembly. Sr. Magdalene completed the talk of Sr. Gerburg by surprising us with a PowerPoint presentation of still unknown photos and pictures from our history.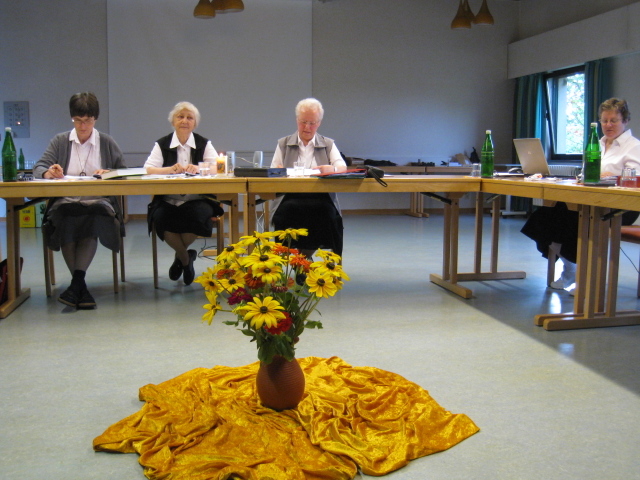 The young women, who had been called by the Pallottine Fathers for collaboration in the Mission in Cameroon, only could enter the Congregation in Rome for their formation. From there they were sent in 1895 by the Roman Superior General, Mother Rafaella, Castellani to Limburg as her "dear daughters". Here the community of sisters with a passion for mission developed into its own congregation, the Pallottine Missionary Sisters.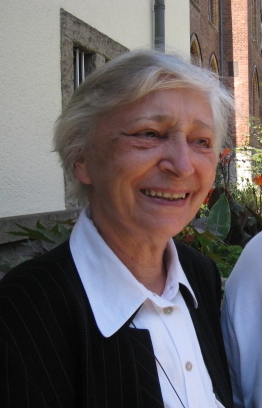 Sr. Gerburg Vogt
While the Sisters in Limburg collected and saved everything available for Cameroon, they managed in addition to build the large Convent Marienborn within one year, 1900/1901, by begging in Limburg and in the surrounding dioceses. As already mentioned, they needed space as the rush of newcomers was growing.
This Convent Marienborn was only permitted to serve as a base for the Mission in Cameroon, because it was a German Colony. No further settlements or apostolic services were allowed in Germany during the political situation of the Kulturkampf (the bitter cultural struggle on the part of the German Chancellor Bismarck to subject the Roman Catholic Church to state controls).
Today in Marienborn many signs and symbols remain that serve to remind us of the mission mindedness of our beginnings. Here the members of the Central Assembly could spiritually sense the devotion and love of our pioneers and touch our roots.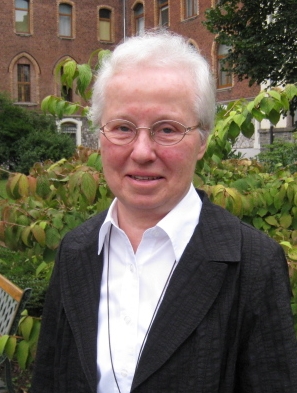 Sr. Magdalene Klein
The most eloquent example is the actual community of the Sisters, whose lives are marked by their commitment, whether directly in the missions or by serving in diverse services for people in Germany. The beautiful cemetery of Marienborn gives yet another witness of the times of the Pioneer Sisters and the many others, who lived after them and found their rest here. For the transmission of our inheritance to the young Pallottine Missionaries today in many countries, it is keenly important that we are aware of our treasure and our ability to pass it on.
The sisters of the Central Assembly are most grateful to the speakers of this day, as well as to Sr. Dominika Rose and Sr. Dr. Eva Hunold, who have for many long years committed themselves for the registration and transmission of our history.