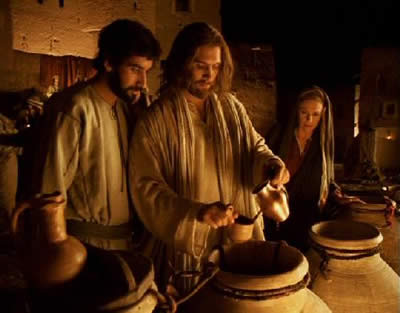 4. THE STONE
"…six stone water-jars were placed there, after the Jewish manner of purification, each holding two or three measures".
The stone is safe. It suffices for itself. Closed, cold and stony.
The heart is dangerous. It is not enough for itself. Open, hot and pulsing.
Is it always able to love?
Only the tenderness of God can cleanse a stone. And it comes unexpectedly
and surprises with its effect. Love is to keep giving and offering a heart petrified by selfishness
and fearful heart and to receive a new "heart of flesh" touched with tenderness.
"God is greater than our heart," – wrote the apostle. "Two or three measures" is no measure for His love. To allow ourselves to be purified is to learn to love without measure.