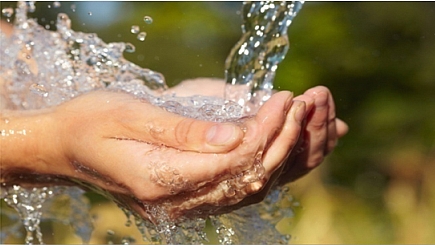 "Let anyone who is thirsty come to me and drink." John 7:37
Dear Sisters,
From Rome we send cordial greetings to each one of you. The Central Assembly, where we will meet with the Major Superiors of all our Provinces, Region and Delegature is at hand, from 02 to 09 February. We are joyfully anticipating the coming our Sisters in leadership to the Generalate and to the Procura Generale.
As you may recall, our Central Assemblies are important "stops" between two General Chapters so that the Leaders can verify where we are as a Congregation and how we are moving forward with the recommendations given by the last Chapter. The theme of this coming meeting will be: "Let anyone who is thirsty come to me and drink." John 7:37
All of us realize the need of something New in our personal, community and congregational reality. What grace it is, if we feel thirsty and if we decide to go to the WELLSPRING of our merciful God. He alone can and desires to create everything new, however always respecting our freedom and counting on our collaboration. Therefore, we are looking forward to the fruits that will come from the sharing among our Superiors.
Dear Sisters, we now invite each of you to join us in these important days with your prayerful support. Please pray to the Holy Spirit that we will listen to the voice of God. In union with you let us drink from the ever new and life giving Water that will refresh our lives and enable us to move forward, to go and proclaim the presence and goodness of the Lord, to live with joy and energy that we have in our Pallottine Missionary charism. We would be grateful if a short prayer of your choice would be said so that we will be gathered together in the one and same Cenacle, together with Mary Queen of the Apostles and our holy Founder St. Vincent Pallotti.
General Administration
Rome, January 31, 2014