"My God, my entire life is a continuous miracle of your mercy and the greatest one is…that you transform me into yourself perfectly." (St. Vincent Pallotti)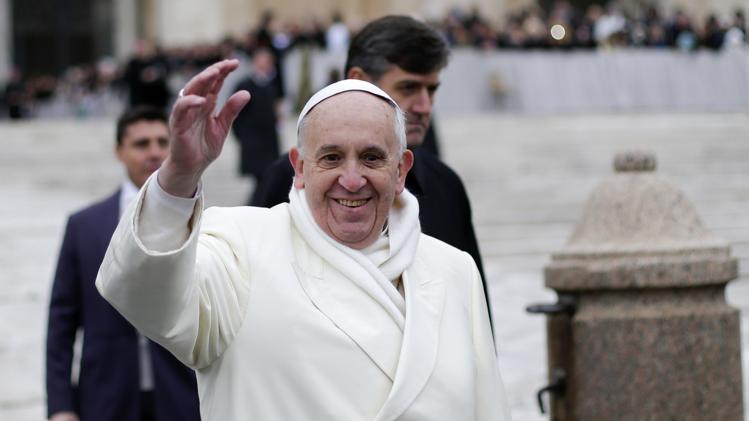 Early in the morning some of us marched to St. Peter's Square for the Papal Audience and joyfully joined other pilgrims gathered from all over the world. Today, Pope Francis reflected on the Holy Eucharist and said, "As the source of the Church life, the Eucharist accompanies every step of our pilgrimage of faith, fellowship, and witness. May we give thanks for this great gift which grants us the fullness of the heavenly banquet, when we will see God face-to-face."
During the Audience, the Holy Father spoke: "I greet all the English-speaking pilgrims present at today's Audience, including those from England the United states. I greet in particular the group of Pallottine Missionary Sister. Upon you and your families I invoke God's blessings of joy and peace."
Some members of the Central Assembly went to the funeral of the father of Donatella and Gabriella Acerbi, UAC members in Rome. The father was a military officer who received the respect of subordinates; however, at home he was always a humble servant—a witness for those who knew him.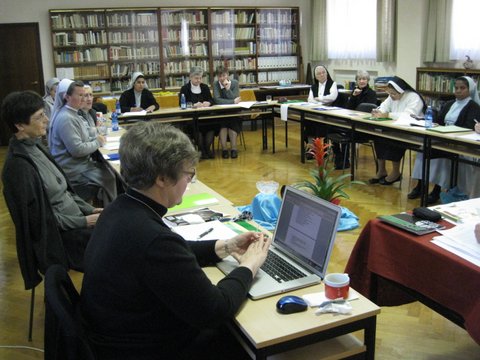 In the afternoon, we received the reports from the Financial and Historical Commission and from the Mission Procurators' meeting, which took place in January 2014.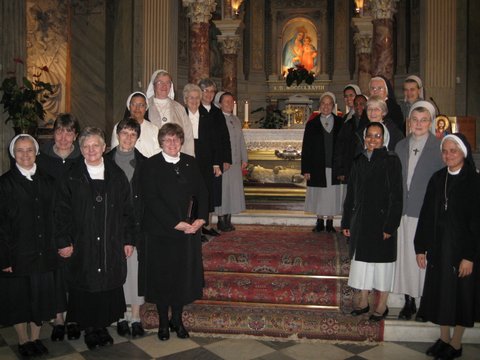 The day ended at San Salvatore in Onda at the tomb of St. Vincent. During the Eucharist together with UAC members we prayed for the spirit of spiritual renewal in our Congregation. The main celebrant was from Cameroon and prayed for our intentions. We were very happy to meet Fr. Derry Murphy, President of the UAC.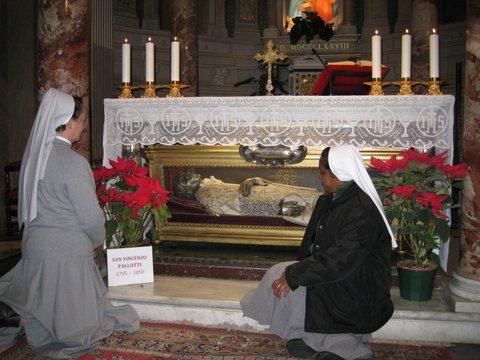 Lord, what more can we ask of you? What more can you ask of us?