"I have come to Thee to feel Thy touch before I begin my day." R. Tagore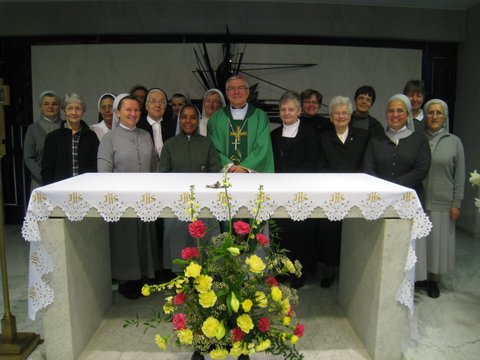 We began the morning with Holy Mass celebrated by Bishop Thomas Löhr, Ph.D., acting Bishop for the Limburg, Germany diocese. With gratitude we remembered our pioneer Sisters from Germany in the Holy Eucharist and all our deceased Sisters in the Congregation, who have paved the way for us today. We are blessed to have these great intercessors angels in heaven to intercede for us.
The Lord has continued to sustain us with His living water throughout our morning reflections. He calls us to drink of His love, His presence, His mission for the sick, the poor, the abandoned and His passion for humanity.
Sisters who presented their reports today were Sr. Consuelo Burgos (Belize), Sr. Bernadetta Turecka (Poland/Cameroon/Ukraine/France/Russia/ Belarus/Rwanda/Italy), Sr. Gail Borgmeyer (U.S.A.), Sr. Mary McNulty (England/Tanzania) and Sr. Helga Weidemann (Germany/Brazil).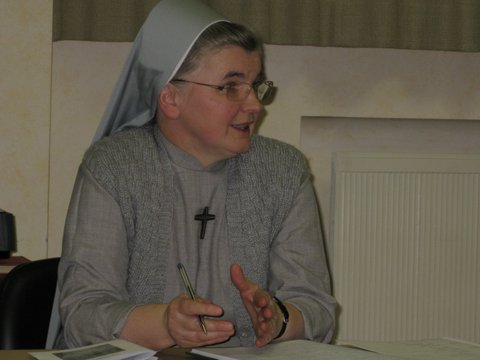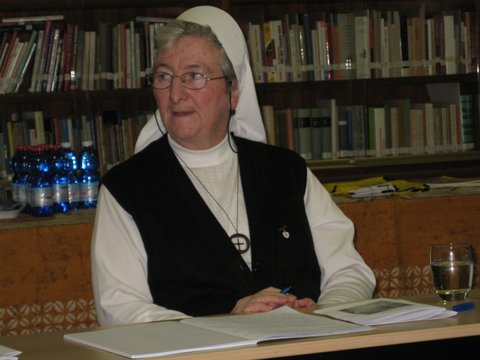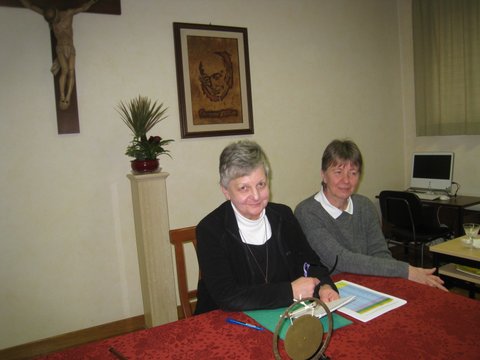 Our Superior General, Sr. Izabela, extended her gratitude to the Provincials and Superior Delegates for their well presented reports showing the reality. In listening everyone story we felt that we were all one with each other in our joys, sorrows and challenges of life. We celebrated our past, gratefully accepted the present with faith in God, and gaze at the future with hope.