Saturday, 16th of May
Anniversary of the Ordination of St. Vincent Pallotti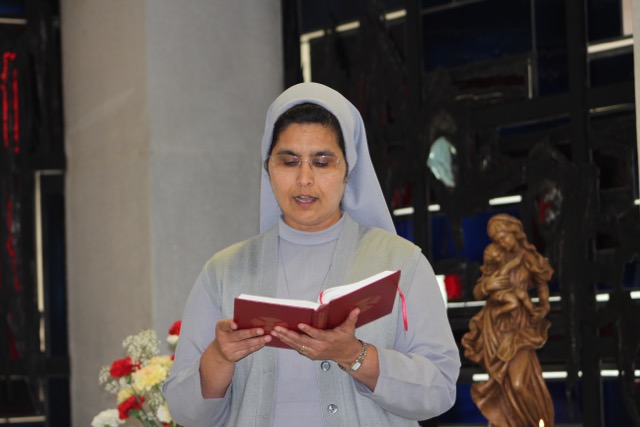 Sr. Josephina led us in prayer reminding us about the power of small seeds—symbols of hope and life. Moderator for the day was Sr. Marie Landsberger.
Sr. Izabela, Superior General, formally welcomed the participants. "This Assembly is important as we study the realities of our times and to support one another so that together we support the Congregation."
We need to see the signs of the times and to remain strong in the roots of our history. We need to risk and to try new things and women need to see us wise and spiritual. As we face our limitations, we need to grow in collaboration to share resources and to network more and build close relationships among ourselves.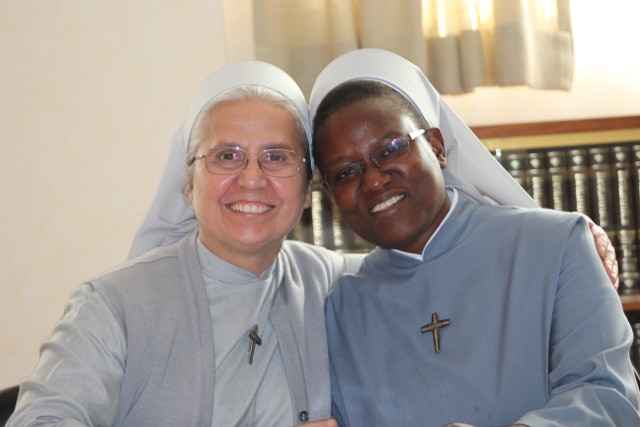 We need to be open doors to lay people. Pope Francis reminds us to work with and for the poor and needy.
She asked that we be aware of where God has worked and be grateful. The Holy Spirit continues to move us toward newness, creating new spaces, and providing new ideas. "May the Holy Spirit recreate and renew each one of us."
Sr. Patrice Wales welcomed and introduced Fr. Geno Sylva, a diocesan priest of Newark, NJ with his doctorate in Sacred Theology. His vivacious presentation to the Central Assembly Members was on "Consecrated Life and the New Evangelization."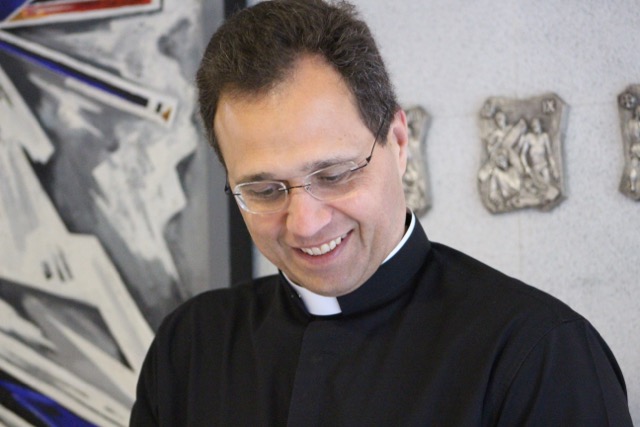 The key challenge is that in living consecrated life we possess joy and hope. An icon of such a person is that of an usher—one who has the power to attract and spark curiosity. This joy and hope happens as a result of making God the primary focus of one's life.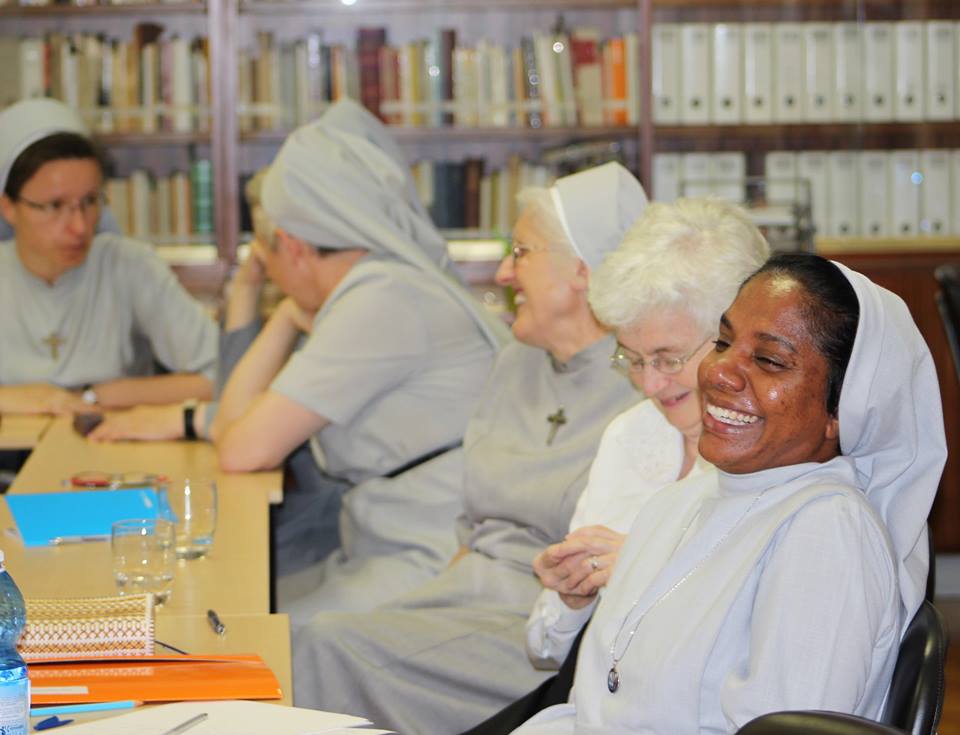 In the afternoon, the Members shared on their experience of the witness of joy and beauty of the Gospel and the joy and beauty of consecrated life. The richness and diversity of our Congregation came through in these reflections.
Photos by Sr. Gail Borgmeyer