OUR MILIEU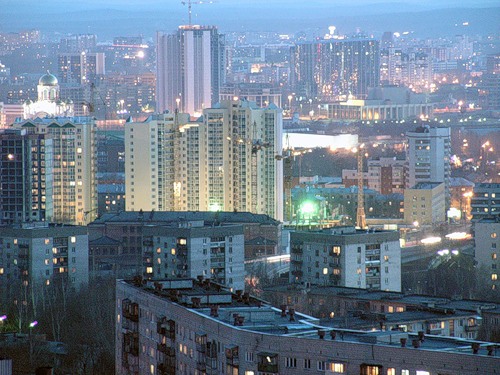 A bird's-eye view of Yekaterinburg.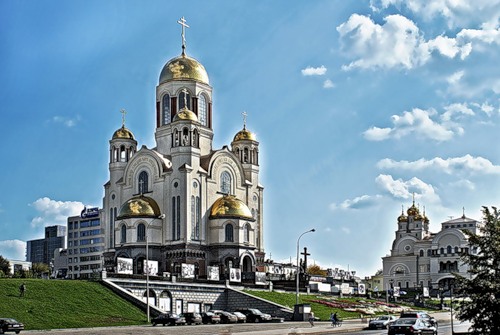 Orthodox Church – an expiatory vote for the murder of the imperial family of Romanov dynasty. The temple stands exactly on the spot where was the house where they were imprisoned and later executed.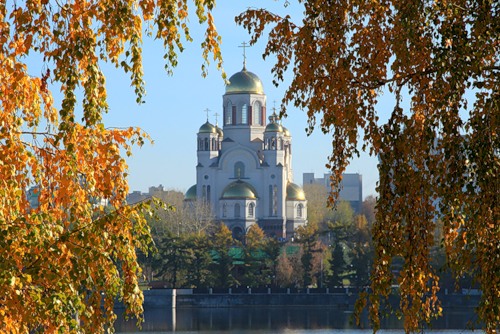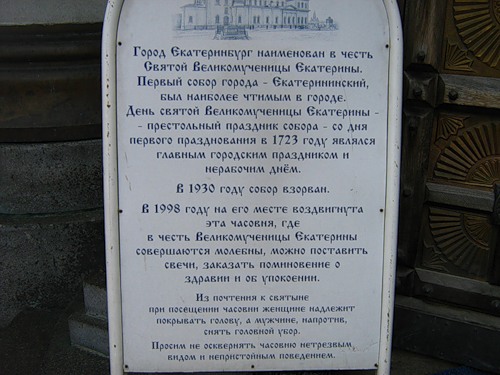 To emphasize the Russian exoticism – the board written in Cyrillic. It says that the city of Yekaterinburg was built in honor of St. Catherine, the martyr. The first church in the city bore her name, and the day of her name was first celebrated in 1723, as the principal feast of the town and so is today. In 1930, the cathedral was blown up. There is no trace after it. Only in 1998, erected on this spot a small chapel.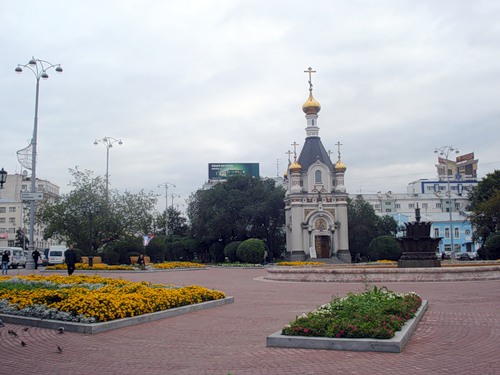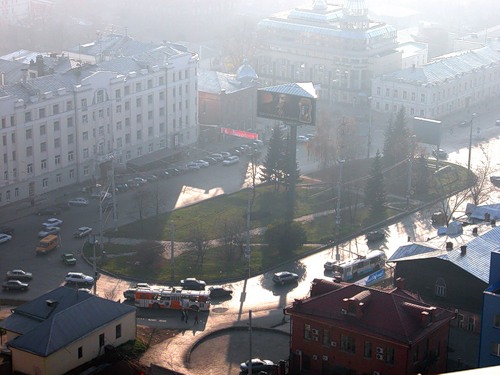 In 1930, Stalin ordered to demolish the temples of all religions across Russia. The order also filled in Yekaterinburg. But not quite, because the main body of the church was left as it was handy for storage of works of art from the Hermitage, and then as a bus station. On this misty circle above (at center) the church stood until 1964, then – in fact, in our time – it was blown up with a bang. In the photo below you can see a tiny church, built by a Polish priest with great difficulties. In the nearly two-million-town, this chapel, sandwiched between the buildings of banks and embassies, is today's Catholic parish, where our sisters work with the people.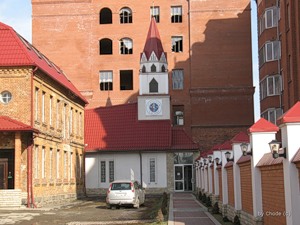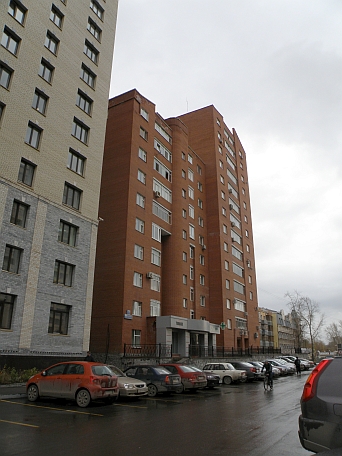 Since 1999, we've been living in a large block of flats (of red brick) at 8th and 9th floor. We are close to the church, in a walking distance of 20 minutes. Earlier, in 1998, we used to live in another place. Below, our community room.