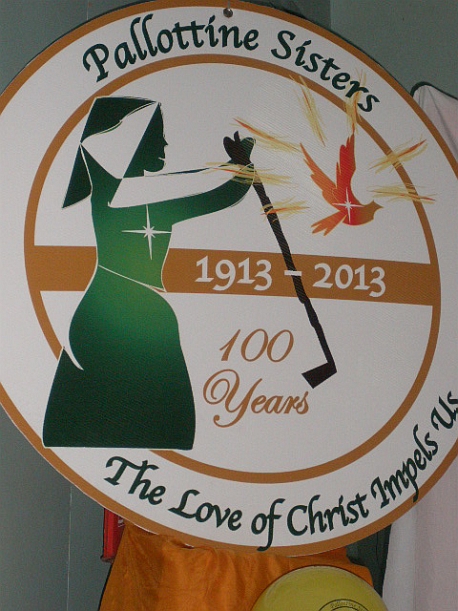 To share in the joy of Centennial Jubilee celebration of our Sisters in Belize, we, Sr. Maria Landsberger, Sr. Josephine D' Souza, Sr. Bożena Olszewska and Sr. Beata Matuszewska visited Belize Province from 7-26 November, 2013. Sr. Mary McNulty, Provincial Superior of the English-Tanzanian Province also had come along to meet the sisters and share in the jubilee celebrations.The reception and cordiality of the sisters was splendid. Sr. Consuelo Burgos, Provincial Superior organized and systematized our visits to four communities; Belize City, Punta Gorda, Orange Walk and Corozal.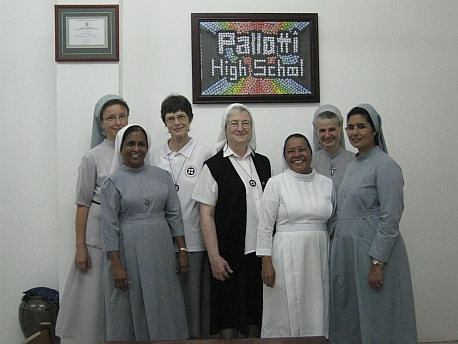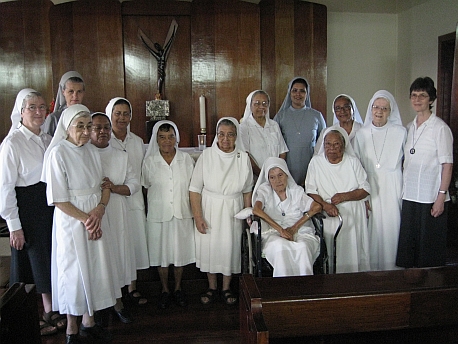 We shared in their daily lives in prayer and activities. We also witnessed the admiration of so many friends and collaborators towards our sisters. Their engagement and support for the Jubilee celebrations was overwhelming. The contribution of our sisters to the people of Belize over the 100 years in the field of education and health is well appreciated and cherished.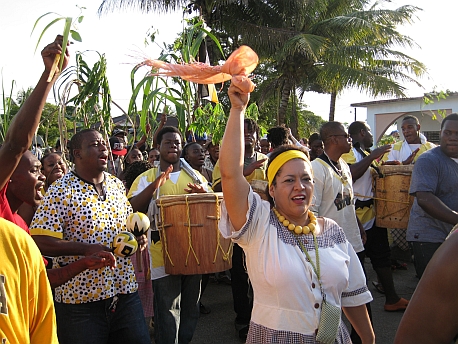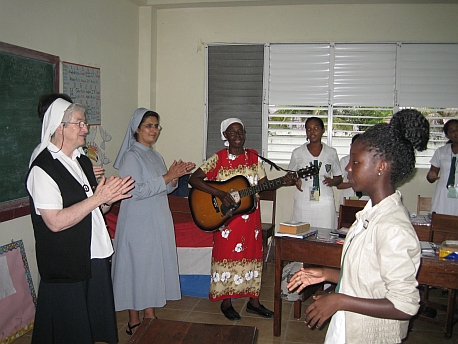 During the stay in communities in different districts we were privileged to take part in the National Convention of the Charismatic Renewal Movement, Come and see program for the young girls, meeting for youth in Orange Walk, feeding programme for the old and destitute by the HOPE association, Interaction with the students and teachers of Pallotti High School and Union members. The Garifuna Settlement Day celebration of the black population and participating in the Holy Mass in their own vital culture is another remarkable event. Also visted the Kektchi-Maya villages and experienced the diversity of cultures of this ancient ethnic group of people.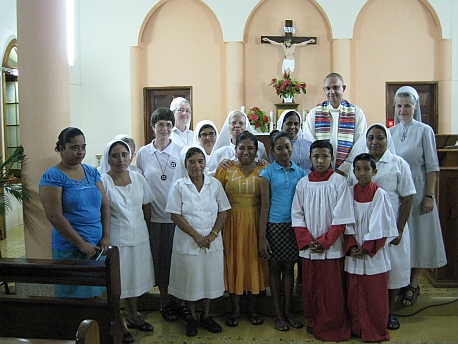 On the feast day of Christ the King the sisters surprised us with a tour to Caye Caulker (Island) where we participated in a solemn Eucharistic celebration with the people. Later with the generosity of relatives of our sisters experienced the magnificent Caribbean Sea water.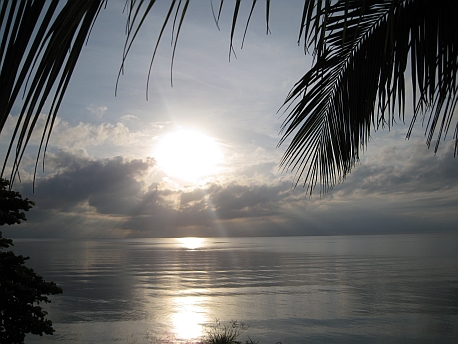 Together we thank God for the 100 years of history of our sisters in Belize and pray for the courage to live the present moment with deep faith and hope.
Sr. Maria Landsberger, SAC