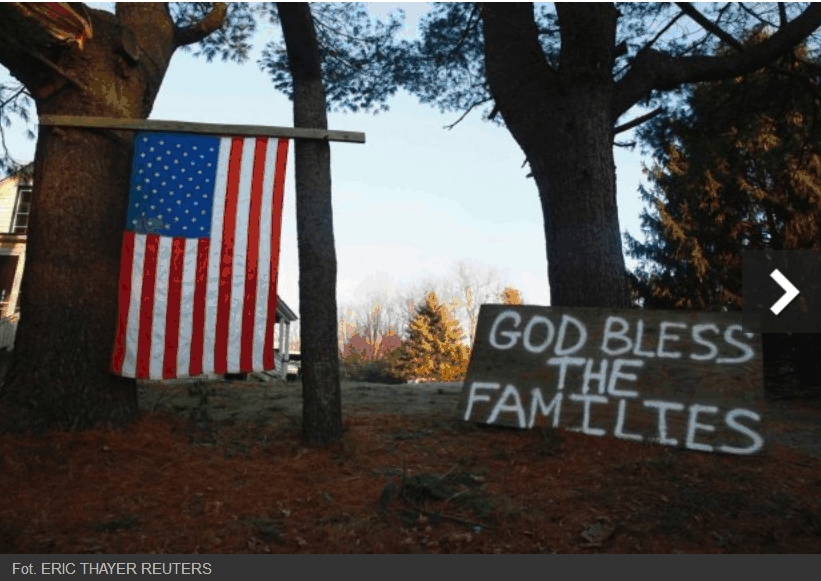 SATURDAY DECEMBER 15TH
Greetings to you all. I am writing with some very tragic news: Josephine Grace Gay – the granddaughter of Bob and Louise Gay, the President and Secretary, respectively, of the NCC of the Union in the United States – was among the children killed in the terrible shootings in Sandy Hook Elementary School, Newport, Connecticut, yesterday morning.
In a message sent earlier today, Bob said that 'at this time we would appreciate prayers from the Pallottine family not only for us but for the other families who lost their little ones'.
We pray for little Josephine and for all who lost their lives in this terrible tragedy, for Bob and Louise, for Josephine's parents Michelle and Bob and their other two daughters, and for the families and friends of all of the victims.
May God in his infinite compassion be near to them and bless them as only he knows how.
We continue also to carry in our hearts and prayers our suffering sisters and brothers in the Democratic Republic of Congo and all who are weighed down by unbearable burdens and unspeakable tragedy and injustice.
May God in Christ hear the cry of all who cry out to him in their suffering and their need.
Fr. Rory Hanly, SAC, Rome