On Saturday afternoon, October 26, 2019, the Pallottine family from Rome and the surrounding areas anticipated the solemn celebration of the 16th anniversary of the approval of the Statutes of the Union of Catholic Apostolate. This year's celebration took place in the church of Santo Spirito dei Napoletani on Via Giulia, where St. Vincent Pallotti was rector. In his words of welcome, Mons. Maurizio Piscolla, the current rector of the Church, warmly greeted all gathered and expressed his joy at the presence of the Pallottine community in this unique place.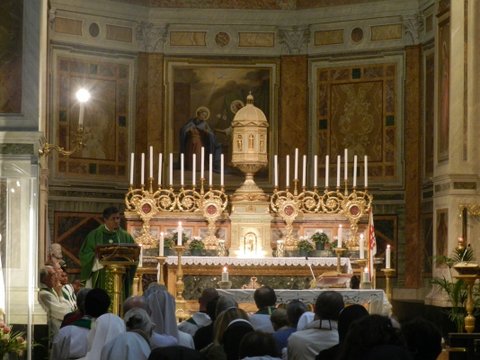 Holy Mass was preceded by adoration of the Blessed Sacrament and meditation inspired by prayers on the theme of the Extraordinary Missionary Month titled: Baptized and sent. The audience also watched a short film on the missionary work of Pallottine priests in Northeastern India.
Holy Mass was presided by Fr. Jacob Nampudakam SAC – Rector General and Ecclesiastical Assistant of the UAC. During his homily, Father Jacob referred both to its history, recalling the moment of the birth of the Union in the heart of Pallotti, and to current events that allow us to witness the emergence of new Pallottine missions, which are a continuation of the founder's charism. After the homily, the Union members renewed their apostolic commitment.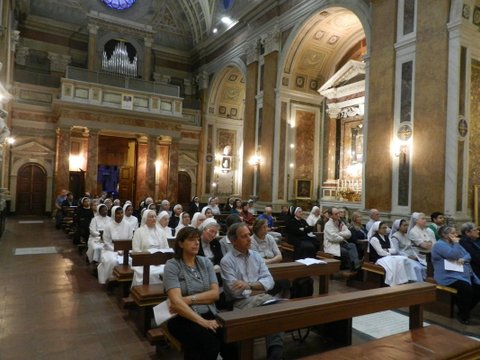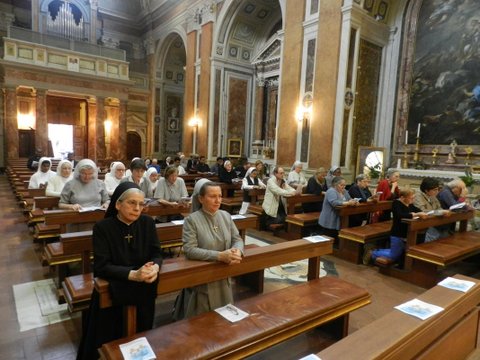 The liturgy was enriched by the UAC choir, which performed, among others, new songs, which are the fruit of inspiration of our Pallottine spirituality, especially written for this occasion.
The celebration was also attended by three General Superiors of the Pallottine Sister congregations: Sr. Izabela Świerad SAC, Sr. Ivete Garlet CSAC and Sr. Angelina Monaco, the Superior General of the Eucharistic Sisters of St. Vincent Pallotti.
The evening ceremony was closed with words of gratitude given by Donatella Acerbi – President of the GCC of the Union.