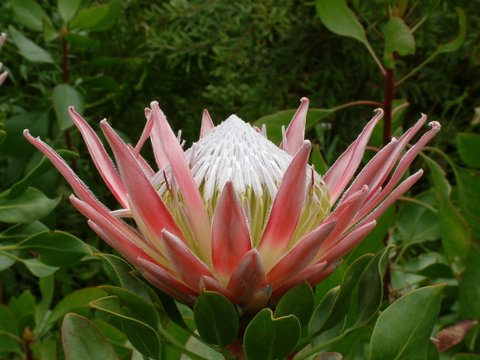 1st of February 2020 is a day that the Pallottine Family and people of Cape Town, South Africa will always remember. It was a day when many people of different faiths, races and professions, gathered in St. Vincent Pallotti Convent to say goodbye to their dear Sister Annemarie Niehsen, a German Missionary, who after her 52 years of life and service in South Africa returned to her homeland. They came to express their gratitude, friendship and appreciation for her tireless service in the hospital as a sister for all, for her fidelity to the Lord and love for our Founder St. Vincent Pallotti through living her religious vows, ministry and her dedication in building a better world and future.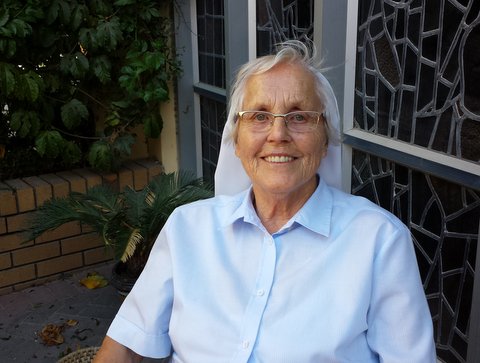 Archbishop Stephen Brislin, the Auxiliary Bishop Sylvester David, Pallottine and Diocesan Priests celebrated together with the assembly a thanksgiving Mass for Sr. Annemarie's intentions. In his introduction, Archbishop Stephen expressed words of gratitude toward Sr. Annemarie and recalled a few stories from his encounters with her and the people. He said: she had a great love and compassion for all the people, especially those in the hospital, whom she served. She was gentle, smiling, always available, always at their service. Bishop Sylvester David, in his homily, recalling the saint of the day St. Benedict Daswa, 1st South African Catholic saint and martyr, said that the life of religious and missionaries is often the life of martyrdom. Such moments of life in South Africa also were experienced by our Sister Annemarie. Concluding he said to Sr. Annemarie – there are some beautiful flowers that bloom only in the night and you are one of them…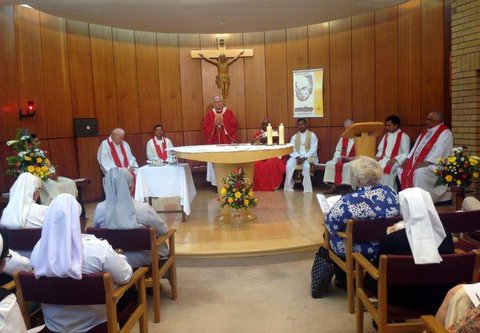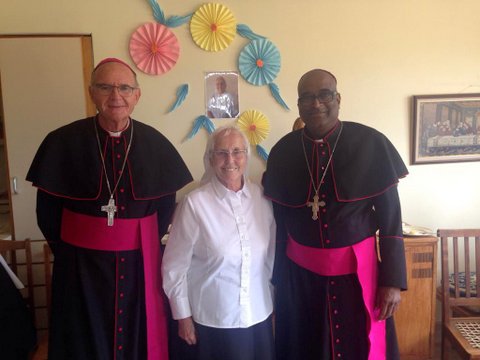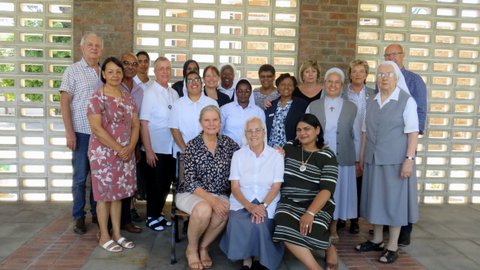 Sr. Annemarie's life was a continuous conquering and discovery of what is valuable in life, what is good, beautiful, true and eternal. Perfectly she sensed the human and spiritual needs of the people and had the gift of listening to everyone. She has a wonderful talent of communication with others, at any time and in any place – in the church, in the shop, on the street – but the hospital was the place where she dedicated most of her time and gave her whole heart.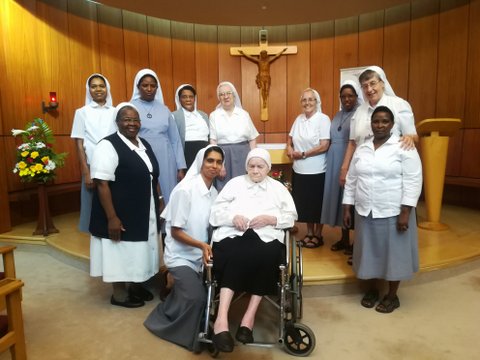 With her love of God, her love for people, with her missionary spirit, joy and simplicity, she changed the flow of life for many – to a beautiful journey, bringing them the light of hope and blessing. Here, in South Africa, she created a long history that will never be forgotten…
"I know" – said Sr. Izabela Świerad, Superior General of the Pallottine Missionary Sisters to all gathered at the celebration – "that Sr. Annemarie will never be separated from this mission, from this country, from its nature, from her sisters and brothers. She will carry her Africa with her wherever she will go. She will take the sun, the water, the warmth, the wind, and sand, the beauty of the proteas, the smile of children and tears of people, especially those who suffered. I know that she will not only miss those she loved, but she will miss herself as the person she was at this time and in this place, because she will never be this way again. The experience of these years and the memories she has made will be in her heart forever."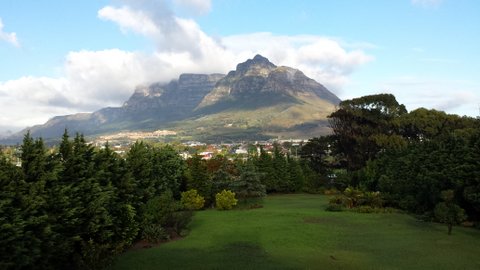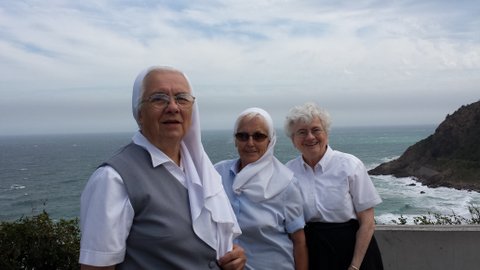 Thank you, Sr. Annemarie. Having lived this way, may you one day hear the words of Jesus: "Well done, good and faithful servant! Come and share your master's happiness!" (Mathew 25:23).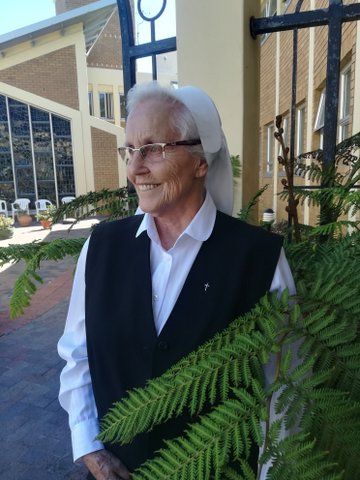 Let us give praise and thanks to our good and gracious God for the blessings that Sr. Annemarie received during all these years. Let us give thanks for the gift of the life and vocation of the many Pallottine Sisters, Brothers and Priests who worked in South Africa.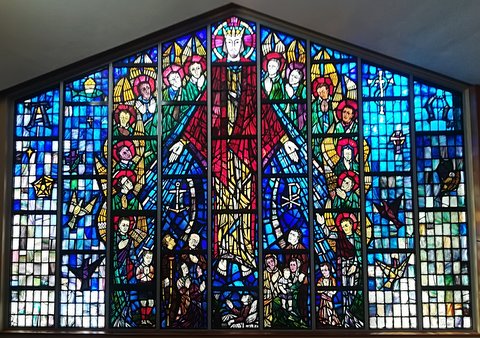 The Pallottine Missionary Sisters began their mission in South Africa in 1923, when the Pallottine Bishop and Apostolic Vicar of South Africa, Francis Hennemann invited our Sisters to come to his mission territory of Oudtshoorn. Sr. Annemarie, a young nurse, shortly after her final vows in 1968, at the age of 30 was sent to South Africa for her missionary service. From the beginning Sister was involved as a nurse in the hospital of Pinelands, Cape Town, first called St. Joseph's Sanatorium, which afterwards was transformed to St. Vincent Pallotti Hospital. There Sr. Annemarie served to the last day of her stay in South Africa.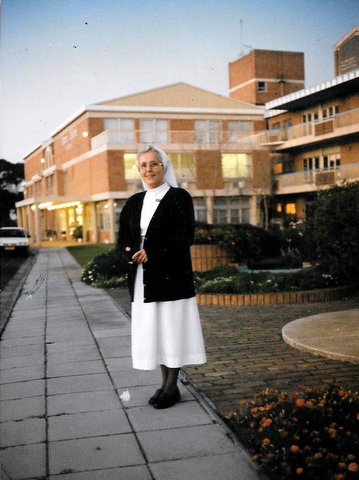 Today there are two small communities of the Pallottine Missionary Sisters in South Africa: Sisters from South Africa, Germany, India, and Tanzania who desire to continue the mission of Christ marked by the life and service of our Sisters there. 108 German Pallottine Sisters and 1 South African died on South African soil. Our Sisters today live with gratitude in the heart for the past and in hope that soon more Sisters will join from other provinces to strengthen this mission.
cg/pms