On January, 2nd 2011, the Pallottine family in Switzerland came together to celebrate the feast of Epiphany in the house of the Pallottine Fathers in Gossau. Members from others religious Communities from the eastern area of Switzerland, friends and neighbours were also invited. The ceremony of Vesper liturgy encouraged all of us to look for the star and follow the star, not staying far of it due to various troubles and darkness in our lives. In fact we are invited to be confident in God's guidance, encouraging our brothers and sisters to live that way too.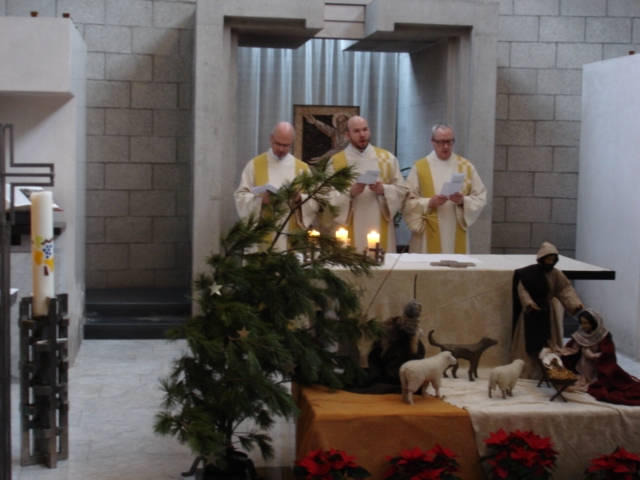 Solemn Vespers in the chapel
After the service we met at the Agape at friendly and festive tables. Pallottine brothers helped us. It was a pure joy to observe the animating table-talks and feel the lively atmosphere. I reckon, our experience today gave us a notion of Pallotti's vision, bequeathed as heritage and order.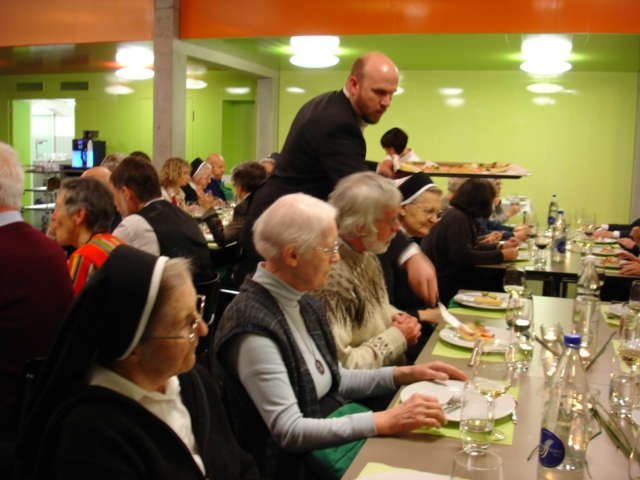 Agape at the table