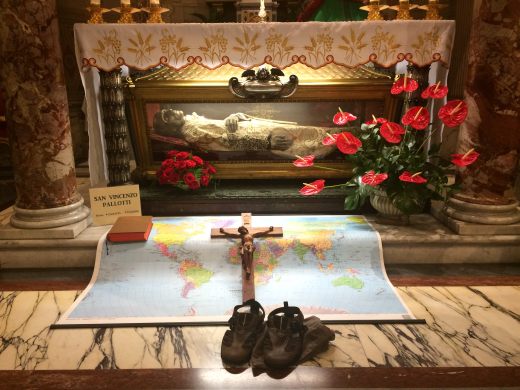 On 1st October in the Church of San Salvatore in Onda in Rome we celebrated the Pallottine Mission Sunday, which takes place every year on the first Sunday of October. The main theme for this year we chose: "The Pallottine mission on the periphery". In this way we wanted to present and shed light on the missionary involvement of members of the Pallottine Family in the various part of the world, that often remain unknown.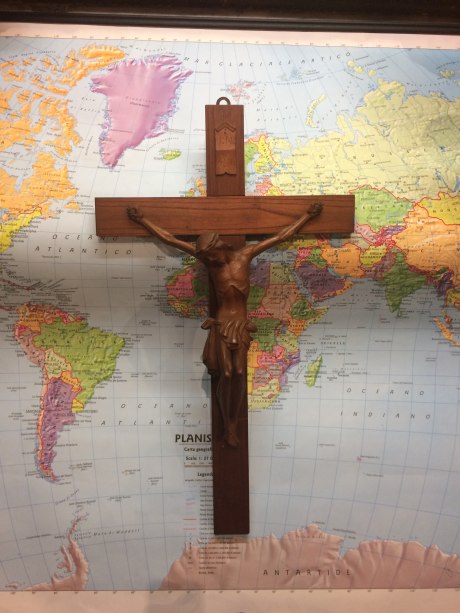 The liturgy of today's celebration was prepared in collaboration with the members of three foundation communities and the lay benefactors of the Pallottine Family. The main celebrant was Fr. Jean Bertrand SAC, General Secretary of the Mission of the Pallottine Fathers and Brothers.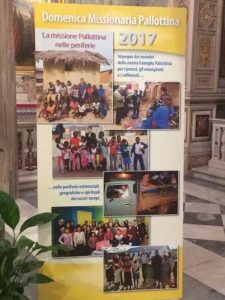 Fr. Jean reminded us that every part of the world and each country has own existential periphery, where we need to reach out by proclaiming the Gospel. He invited us to pray for all the members of the Pallottine Family who are committed to bring the Good News, love and hope in the most isolated places, where there is despair, many suffering and struggles for life: in prisons, in hospices for dying, in children's centers, disabled people, youth addicted and new mission in underdeveloped countries.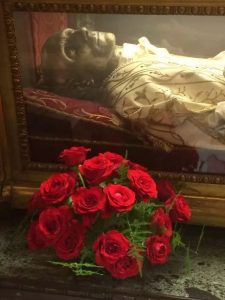 We wish all of us during this missionary month, that we will open our eyes and hearts to the existing reality of existential periphery and renew our enthusiasm and missionary zeal in us.
Sr. Bożena Olszewska, SAC