The affirmation uttered by our dear founder St. Vincent Pallotti while on his death bed "The Congregation will grow and will be blessed by God" is justfied in many ways because he was convinced of that! Our Congregation has been blessed all the time by new vocations, and here is our testimony; on the 20th October, with great joy and thanksgiving to God and to our founder St. Vincent Pallotti, we received in the International Novitiate community eleven Postulants.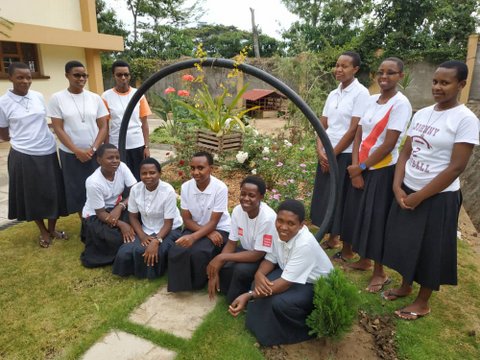 They are from Uganda (1), DR Congo (2), Rwanda (2) and Tanzania (6). The respective Major Superiors, Sr. Angeline Kambugu, Regional Superior of the Our Lady of Kibeho Region, Rwanda and Sr. Basilisa Jacob, Provincial Superior of the Queen of Peace Province, Tanzania, met together in Arusha to entrust these postulants to the directress who will be conducting their orientation before entering into the Novitiate in December. The postulants will begin their eight-days retreat on 11 November 2020, followed by other programs.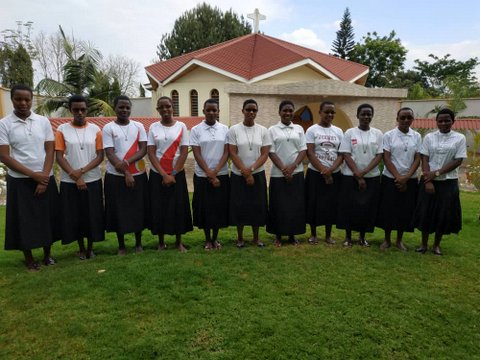 Let us accompany them by our prayers. May the Holy Spirit guard and inspire them during their formation period. May God be praised for the new vocations within our Congregation.
Sr. Marie Claire
Novice Directress