The Pallottine Missionary Sisters of Rome were honored to host Madam Hanna Suchocka, the Ambassador of Poland to the Holy See, where she has been serving since December 2001. Her Excellency responded to the invitation of the Superior General, and today on 2nd January 2011, together with her sister and brother in law, she came to be with the Sisters for New Year's Dinner.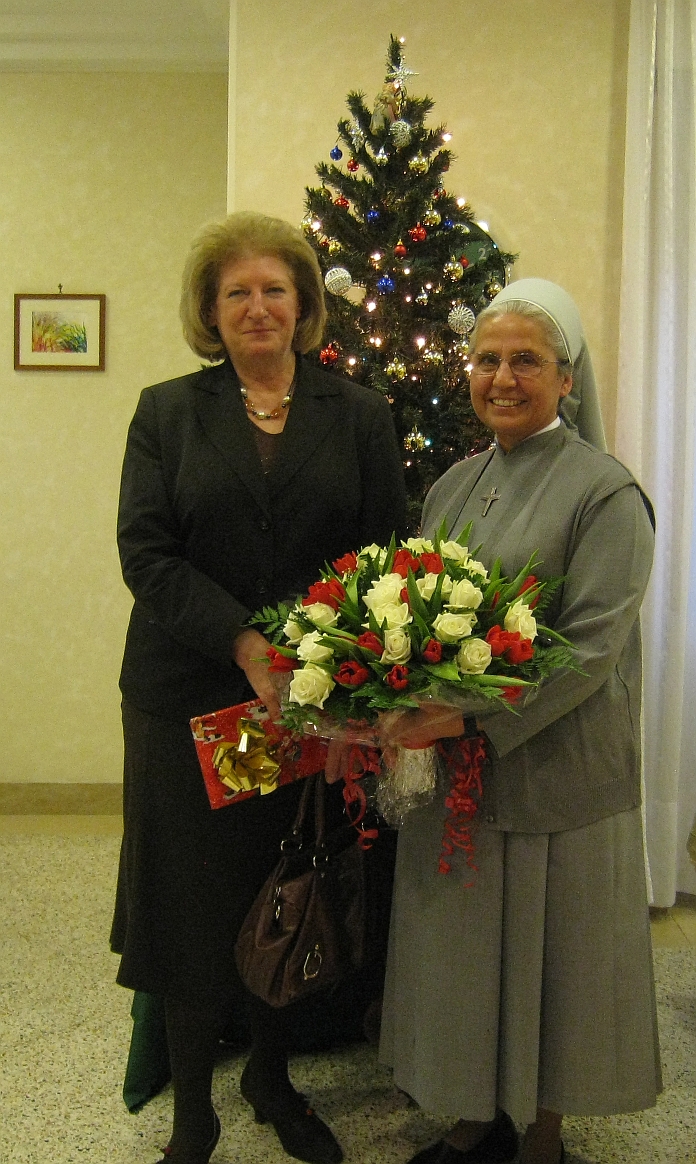 Madame Ambassador Hanna Suchocka and Sr. General Izabela Świerad
The Pallottine Sisters of the three communities in Rome gathered in the Procura Generale, where Sr. Izabela Świerad cordially welcomed Madam Ambassador with a gorgeous bouquet of red tulips and white roses. While enjoying a delicious meal, time passed delightfully in a family atmosphere with rich conversation. At the end Madam Suchocka addressed the community with a message urging the Sisters to live always with new hope, although it may at times be difficult to have this hope in today's world.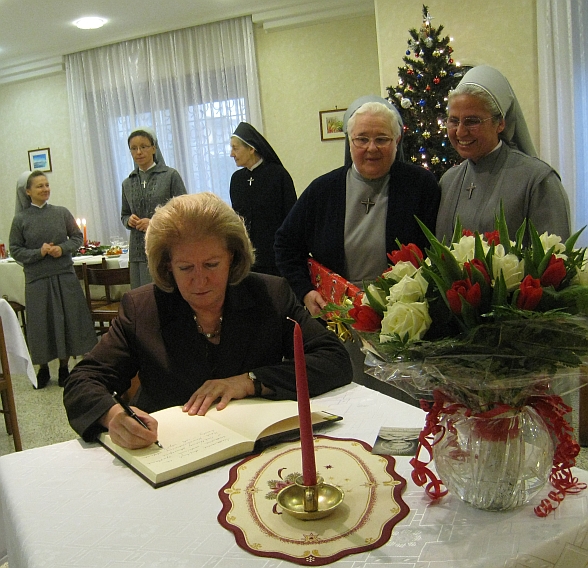 Entry in the visitors' book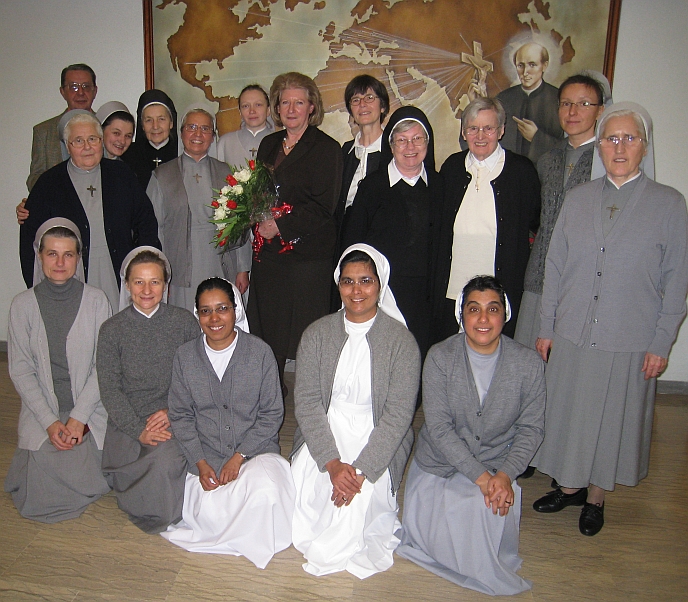 The Guest among the Pallottine Sisters