Dear Sisters
I greet you cordially and would like to share with you a few words. Tanzania has conquered me, not only the beauty of landscapes but also the beauty of the people. Sisters, Novices and local people have stolen my heart. Novices are "absorbing" Pallotti very much, they are very open and interested in lectures about St. Vincent and our charism. And I am happy with their youthful enthusiasm and openness to the Lord's work in them. I also had a day of recollection for them. Together with this international group we also cooked a Polish dinner. The menu consisted of bigos, pork chops and apple pie for dessert. Something fabulous…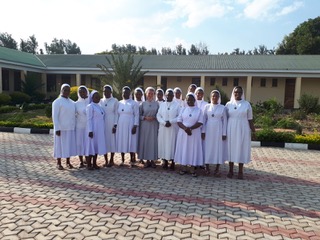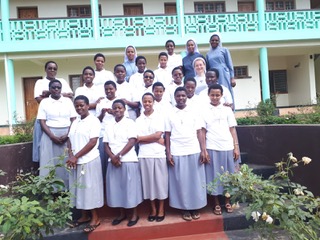 I also travelled to the community in Siuyu. There I prepared for the Sisters a recollection on Pallotti. With Sr. Basilisa, we also visited Makiungu, where we had our first house and then to Morogoro, where our sisters have a community among the Massai. Incredible lives! I have no words. I am proud – as a Pallottine – seeing how our sisters live and work here. I thank wholeheartedly our General Superior and the Sisters from Tanzania for the opportunity to be here. Thank you very much for this beautiful time in the International Novitiate in Arusha. I have not left yet, but I am already dreaming of coming back. It is a great gift for me. I feel so well here.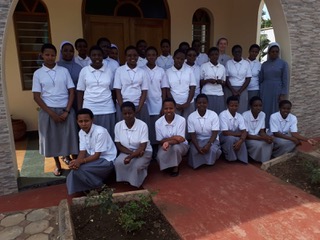 The apostolate of the Sisters in Tanzania is very impressive, and yet very ordinary – close to the people. It delights and attracts. I try to give here the best of what I have and share all my knowledge, but in reality, I am experiencing that I am being gifted myself by all.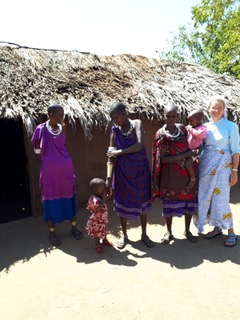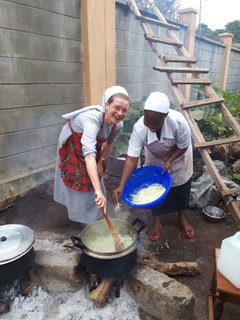 I wonder what the Lord wants to tell me in all these beautiful experiences, what he calls me for … I remember all the Sisters in my prayers. Best regards and let Pallotti continue to be our example.
Yours in Christ,
Sr. Monika Cecot SAC