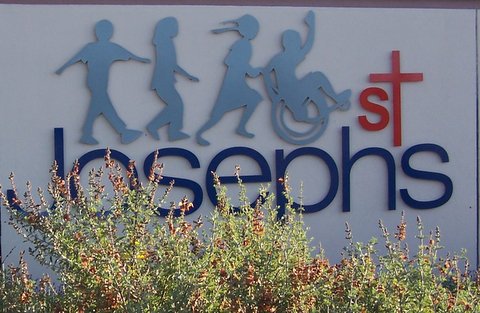 St Joseph's Home for Chronically Ill Children – Cape Town
Thanksgiving Holy Mass
19 September 2019
It is with great pleasure that we would like to share with you all again, the celebration of giving thanks to God the Almighty for the generosity of so many benefactors, supporters and the tireless helpers of St Joseph's Home.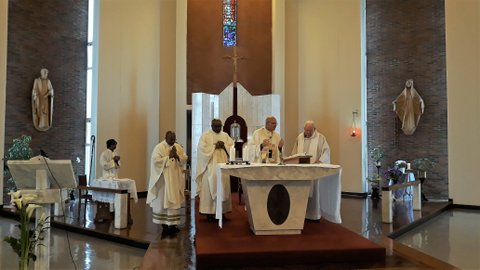 Amazingly, more and more people are responding to the invitation to be part of the event of Thanksgiving on September 19th, and an event it really was, as one could read on the happy faces being met by a warm welcoming atmosphere.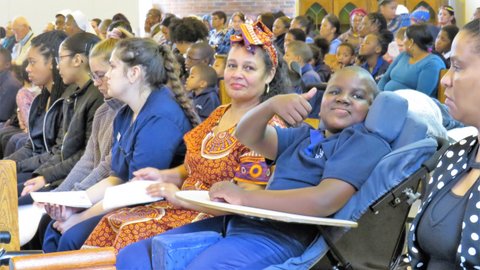 As it has become a traditional yearly gathering of friends and "well intentioned people", this year, we were privileged to have the Archbishop Stephen Brislin concelebrating with the Rt. Rev Auxiliary Bishop Sylvester David, the Holy Eucharist with us. All was well organised, the choir and the music, prayers and readings and a very lively participation of all present.
During his special and inspiring sermon the Archbishop expressed his, and for the Churches great appreciation for the generous support of so many people and sacrifices are made by the Director of the St Joseph's Home, Mrs Thea Patterson and her entire team, who care for the chronically ill children. Needless to say, he mentioned the Pallottine Sisters for their enormous undertaking from the early days until now. Working together, is the secret of success. We are united in our prayers and keep our eyes fixed on doing the best for our children, what can be more urgent at in the present time?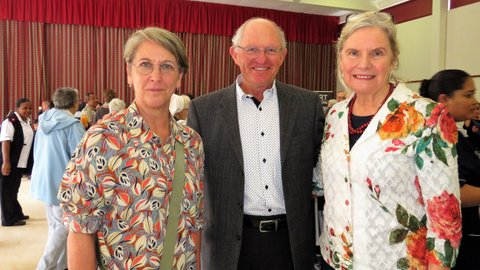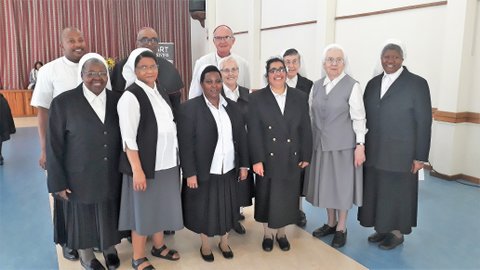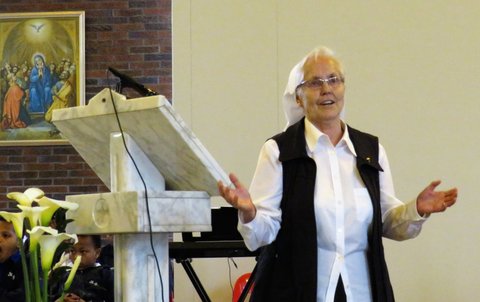 We trust in God who will never fail us.
Enchanted by the St Joseph's staff choir and the children's performance, the prayerful and peaceful atmosphere proceeded in the recreation hall of the Home. Here again, it felt like a family enjoying some lovely eats, interesting communication, chatting and happy reminiscing happened. As an onlooker, it proved to be true, a German saying: "Grace is built on nature". God is good! Everyone enjoyed the occasion and left with encouragement and grateful memories to meet again.
Sister Annemarie Niehsen SAC