ST. BENEDICT THE MOOR PARISH: 1938-1946
OMAHO, NEBRASKA
"Little Africa of America"
Benedict was born (1526) of slave parents, on an estate near Messina, Sicily, Italy. His parents were brought to Italy from Ethiopia as slaves. He was freed by his master as a child, but taunted by his neighbors on account of his race and parentage. He became a Franciscan hermit, and later a brother in the Community. He had a special love for the poor, and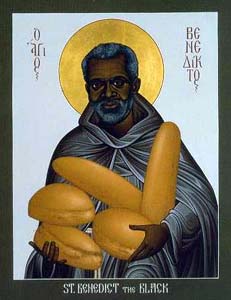 possessed gifts of knowledge not gleaned from text books. After his death (1589) veneration spread throughout the world, and the Negroes of North America have chosen him for their patron. Canonized: 1807, by Pope Pius VII. (A Saint A Day, Berchman's Bittle, OFM, 1958)
"In the 1920's, blacks were not welcome in white churches. In later years they could enter these churches, but they had to sit in the rear pews, and wait quietly until all whites were served before receiving the Eucharist. St. Benedict the Moor parish was born of necessity as a mission church in the 1920's, but did not become a diocesan parish until several decades later.
Today church rafters rattle with buoyant gospel music… Parishioners clap their hands in rhythm with the music and in appreciation of the homily. At the conclusion of Maas, they applaud again… The church is unique. It is the only African American Catholic parish in all of Nebraska." (Phil Nero: The Jesuits: Ignatian Spirituality: Saint Benedict the Moor)
In 1938 Fr. James Preuss, S.J. was the pastor of this church. He had worked with the Pallottine Sisters in British Honduras, and he asked our sisters in the U.S. to teach in his parish.
Srs. Igantia Havers, Innocentia Fett, Annunciata Heiman, and Odorica Schnitzler opened the school.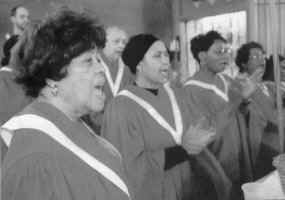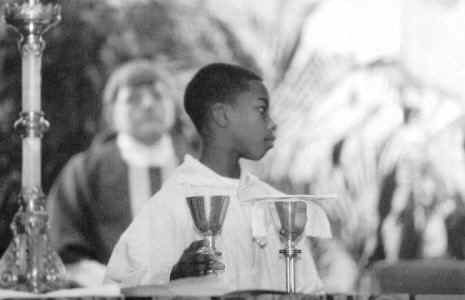 They were the only white people in the area at the time. The first convent was a simple structure, which was little more than a shack. It had formerly housed men working for a transfer company. The following year St. Benedict received a fulltime assistant, and they were ready to have Mass in their four by nine-foot chapel.
This was, of course, a very different culture for the German Pallottines. The children were of a very lively temperament, and the parish was poor financially.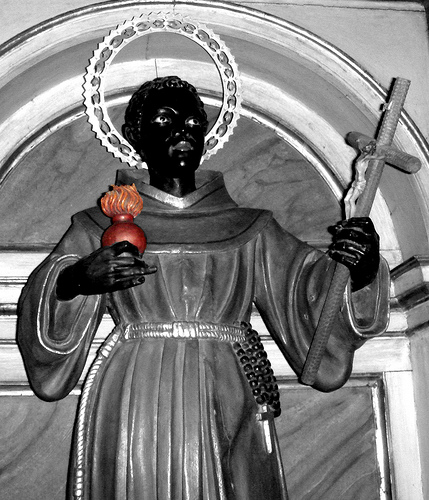 Sr. Anita Fromm, a city girl, told of coming home from school one day at lunchtime. The refrigerator was bare, except for a bag containing a few eggs. She removed the container, intending to start lunch preparation, but due to the absorption of moisture, the bag broke open, spilling the eggs onto the floor! Sr. Emilia Gemmeke, a practical minded lady, walked in at that moment. Sr. Anita was in tears, and Sr. Emilia laughed! Together, they managed to scrape up enough food for lunch, and life went on!
The school was closed in 1945 by Srs. Igantia Havers, Charlotte Kovacs, Anita Fromm, and Geraldine Thompson, and the sisters moved into other apostolates.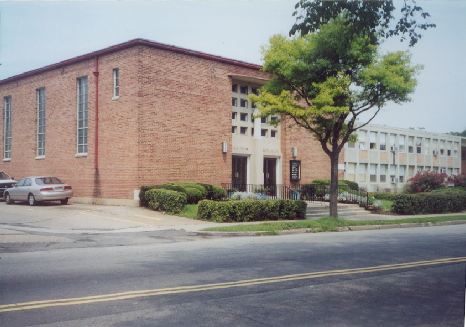 St. Benedict the Moor Church today