Called home to the Eternal Father – 102 year old
God sent you as workers into his harvest that through your ministry faith may be preserved and love may grow.
St. Vincent Pallotti
Born on 17 July 1917 in Werbachhausen, Germany, Justina was the youngest of the seven children of Karl and Katharina Metzger. From an early age, it was her deep desire to enter religious life and to dedicate herself to the Lord and his people. In 1934, Justina applied to be admitted into the Candidature of the Pallottine Missionary Sisters in Limburg an der Lahn, where she studied until she was accepted as a Postulant in 1937. In the convent she received the religious name 'Sister Othmara'. She made her First Profession in 1940 and in 1946 her final vows. During World War II she served as a professional nurse in the military hospital in Limburg.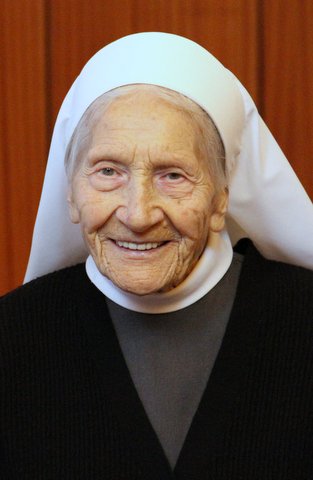 In 1948, Sister Othmara was sent to South Africa with nine other Sisters. The ten missionaries flew from Europe to Johannesburg on KLM, the Royal Dutch Airlines. They travelled by train from Johannesburg to Cape Town, arriving there on 30th March 1948.
For most of her missionary life, Sr Othmara worked as a professional nurse caring for the chronically ill children in Saint Joseph's Home in Cape Town. She was the Matron there for 30 years – a pioneer of the establishment never to be forgotten! She was a wonderful person, well known everywhere as a very generous, capable and courageous religious.
For Sr. Othmara, nothing was impossible. She promoted the sanctity of human life where there seemed to be no life; hope where all seemed desperate and love where there was no love. She gave meaning to those who felt useless and helpless; to the children without legs she taught them how to use their hands to do things, to those without hands to use their feet, and to those who did not have either hands or feet to use the mouth to draw, carve etc. Sr. Othmara was able to see the person of God in all who were under her care and not only their illnesses and disabilities. After retirement, her heart was never separated from her loved ones. She always remembered them, even by their names and always prayed for them.
Sr. Othmara was called home to the Eternal Father on 17th February 2019 at the age of nearly 102 years. At the time she was the oldest member of the Congregation of the Missionary Sisters of the Catholic Apostolate. She lived in her home land, Germany for 32 years, and in the Mission in South Africa for 70 years, where she gave her life and left her heart.
Dear Sr. Othmara, we thank God for the gift of your life. We thank you for your obedience and loving faithful service to the Congregation and for the sick and the suffering. You left us an example of being a true missionary. You will always be remembered for your love, kindness, generosity, and above all for your strong faith and trust in God. Your prayer "Jesus, I adore you, Jesus, I trust in you" – will always be cherished.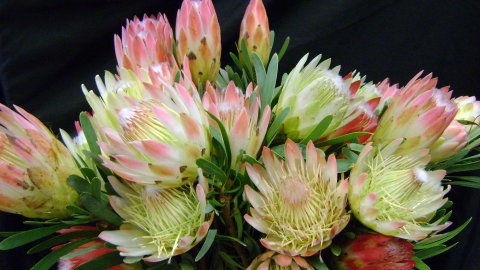 We believe the word from the Book of Wisdom – that the souls of the just are in the hands of God and no torment shall touch them. We believe that Sister Othmara is among the just. We believe that God tried her, as He tries all the just and found her worthy of Himself. We believe that she, and all of us, will meet again in the resurrection on the last day. We will meet again in Christ. We will meet again in God's eternal abode, where there is no more pain and no more tears. We will meet again where there is endless life, love, joy and bliss and where Sister Othmara's years of suffering and her death are transformed by Christ's glorious resurrection.
Sr. Annemarie Niehsen, SAC Provincial Superior