On the 23rd February 2019, our Generalate generously hosted an Assembly of 53 religious men and women from different Congregations, known as the Association of Africans and Malagasies at the Service of Generalates in Rome (AMSG). Both Sr. Honorata Lyimo and Sr. Liberata Niyongira are members of AMSG.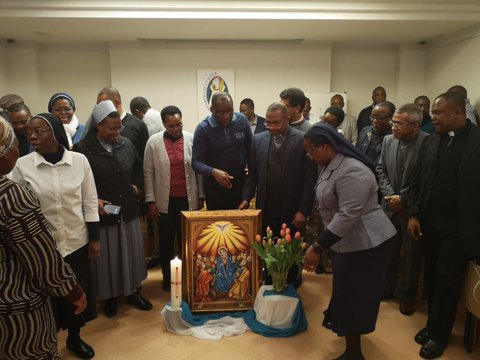 The meeting started with input given by Father Stéphane Joulain, Missionary of Africa, on the theme: "Responding to the Pope's call, let us build together a safer Church for Children." It was a topic that drew the attention of each participant, and aroused many questions on how to respond to this critical situation in our Church today, and how each Congregation can respond to it with sincere commitment, since it is an urgent call of the signs of the times.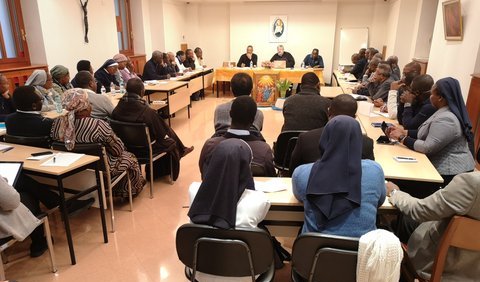 After this session we had a lively celebration of the Holy Eucharist in our Procura Chapel, animated by beautiful songs in different languages and followed by a delicious meal, which was prepared by the Procura community who with great joy welcomed everyone.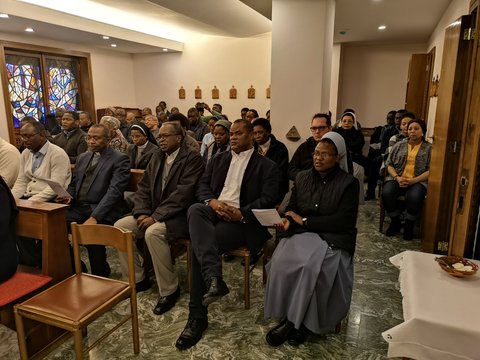 The Association elected a new committee for the next two years. The environment was good, which enabled all the activities to take place in peace and with a feeling of calmness. All were grateful and returned to their communities in this spirit. Sincere thanks were offered to our Superior General, Sr. Izabela Świerad, and to the members of both communities, Generalate and Procura, for their good collaboration and testimony.
Sr. Liberata Niyongira, SAC