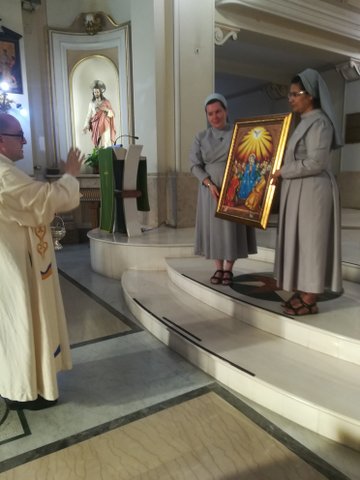 On July 21st, at the church Queen of the Apostles at Via Ferrari in Rome, Fr. Nicola Gallucci SAC, the parish priest and former Provincial Superior during the morning Mass solemnly blessed a new painting of the Queen of the Apostles. The place that Sr. Izabela Świerad, the Superior General, has chosen for this occasion is not without significance. In the prayer and in the act of the blessing, the Sisters from the General Administration participated together with parishioners who – with Italian expression – greeted Blessed Mother Mary with prayers and kisses.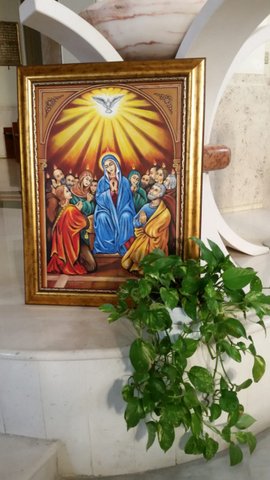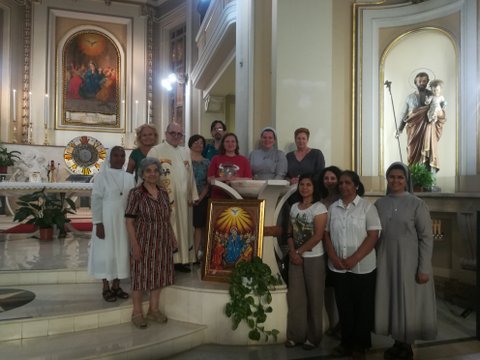 In this church we find the original painting of Mary, Queen of the Apostles, going back to the time of St. Vincent Pallotti. The recently painted picture, which now was blessed, is a brush-work of Mr. Wiesław Gotowicz from Pisz, Poland. Mr Wiesław is a man with the soul of a painter, a spiritual son of Saint John Paul II, a devotee of the Mother of God and friend of Saint V. Pallotti. These spiritual bonds with the saints of the Church find an eloquent expression in his paintings.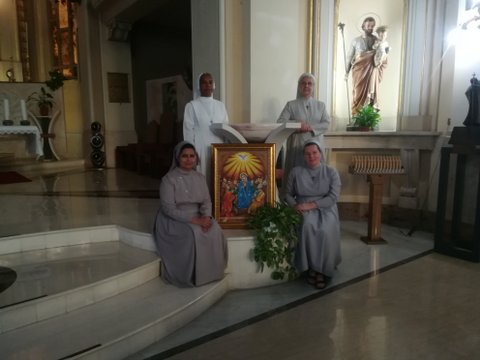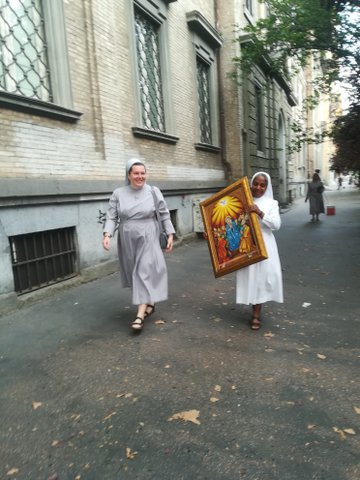 His works of art decorate also the chapel of our House of the International Novitiate in Poli Singisi in Tanzania as well as of our Generalate in Rome. A picture of Saint Vincent Pallotti was also offered to the Sisters of the Catholic Apostolate (CSAC) during our last meeting in July 2018.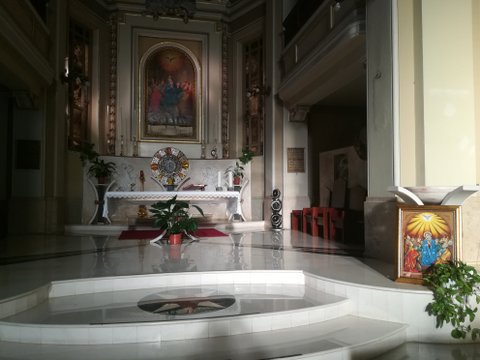 Today's event shows that people need signs, because behind each one of them is a presence that invites us to a relationship. The painting of the Queen of Apostles invites us to the community of the Church, who is constantly calling: Veni Creator Spiritus.
cg/mps