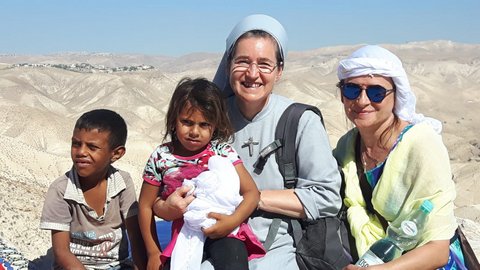 Cordial greetings from the Holy Land!
I am very happy that I can make pilgrimages to the places where our Savior walked. Our group consists of 49 participants, including two priests and three sisters. We began our pilgrimage from Nazareth, the hometown of Jesus and prayers in the Basilica of Blessed Virgin Mary and the church of St. Joseph. Next, the road led us to Cana of Galilee, where the marriage couples of our pilgrimage community renewed their marriage vows. Later Mount Tabor with beautiful views! You cannot explain all, you just need to experience!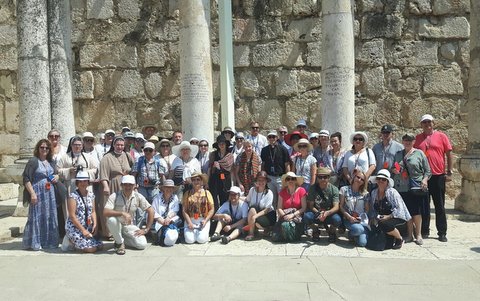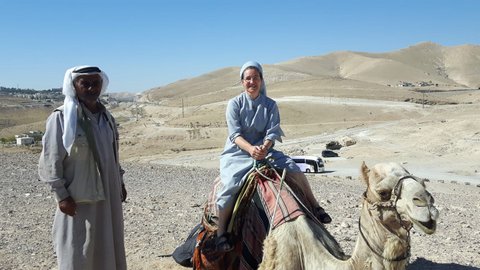 We were already in Capernaum and also took a cruise on the Sea of ​​Galilee, over which – according to the evangelical custom – we ate the fish of St. Peter. Today we are in Bethlehem and on the way to Ain Karim, to greet Saint Elisabeth, Zachariah and John the Baptist. Still before us Jerusalem, Bethany, Emmaus … and Dead Sea. The great atmosphere, the comments of the Biblists, who accompany us during this pilgrimage and the beautiful weather – help really to "read" the Holy Land like the Fifth Gospel.
I remember you in prayer.
See you on pilgrim trail!
Sr. Hanna Kiedrowska, SAC