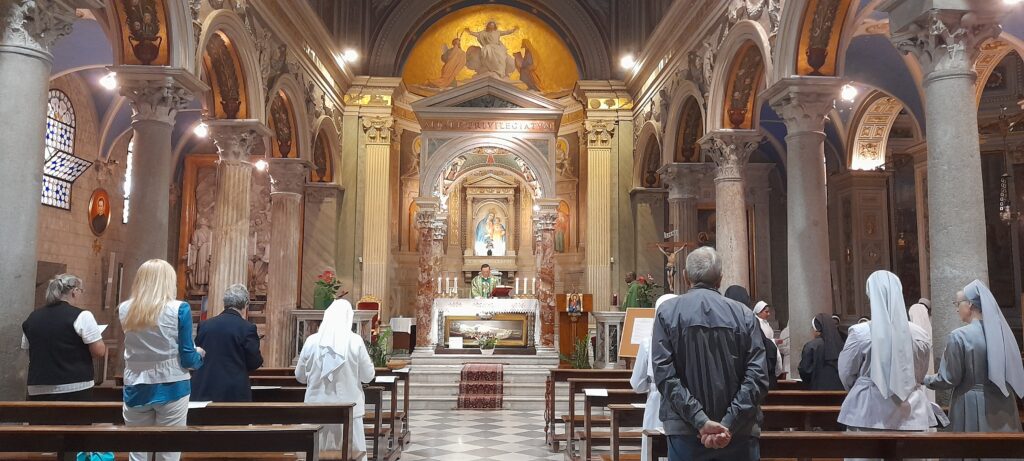 On 2 October, Pallottine Missionary Sisters, Pallottine Sisters, Pallottine Fathers and Brothers and lay UAC members inaugurated the month dedicated to missions in the church of San Salvatore in Onda.
The Holy Mass at 11.00 o'clock, concelebrated by three Pallottine Fathers, was presided over by Fr. Eliton Pagnussatto from Brazil. At the beginning, Sr. Venicia Meurer, CSAC, a member of the Mission Commission, greeted all the present who gathered to celebrate Pallottine Mission Sunday and invited them to prayer for all the Pallottine missions and missionaries all over the world. The prayer for missions on each continent will be continued in San Salvatore in Onda on every Wednesday of October.
Fr. Eliton in his homily underlined that we should thank the Lord for the gift of Pallottine missions and that for us, followers of St. Vincent Pallotti, this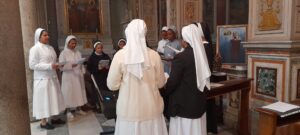 Sunday recalls the heart of our Pallottine charism and the identity of the Church founded by Jesus Christ for the work of evangelization. He also reminded the present that an attitude of unconditional love for others and humility should characterize us all as missionaries. A choir composed of sisters of both congregations sang the songs during the liturgy which were chosen for this occasion.
Photos: Sr. Adelheid Scheloske SAC