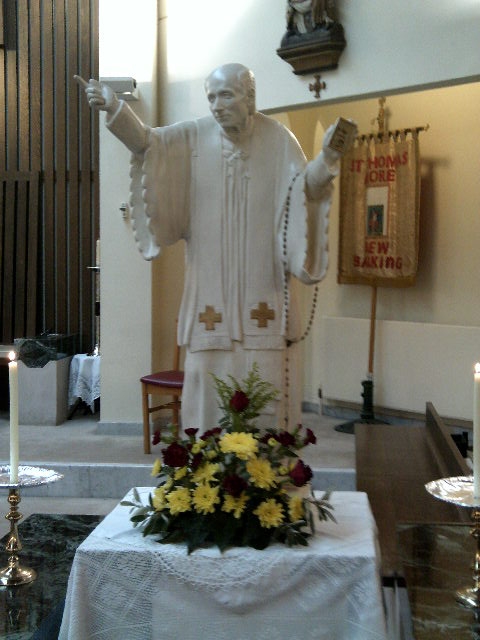 Since practically all Pallottine Fathers are busy in parishes on Sundays, the Solemn Celebration of Pallotti's Feastday was on Wednesday, 25th January 2012.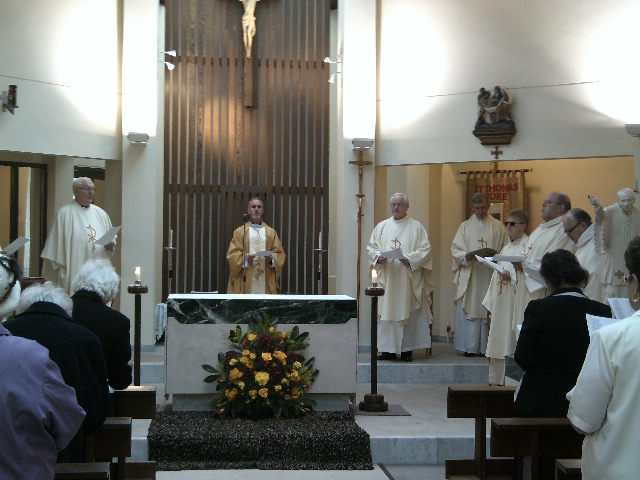 At 10.20 am, availing ourselves of Sr Petrona's Taxi Card, three of us: Sr Petrona with her three wheeled Walking Aid, and Srs. Bozena and Christine piled into the Cab. Barking is a considerable distance from central London. As we arrived at 11.30 we got a warm welcome from Fr. Michael Coen and Fr. Tony Harris, who are in charge of St. Thomas More's Church in Barking, Brentwood Diocese. Soon other Fathers came to welcome us. There were : Fr. George Ranahan, ( Provincial Delegate), Fr. Derry Murphy, the Provincial from Ireland, Fr. John O'Brian and Fr. Joseph, from Hastings, Frs. Tom Daly, Eugene Lynch, Kevin Ward, Seamus Stapleton from Greenford, Fr. Liam Sweeney from Braintree. The all were genuinely happy to see the Pallottine Sisters joining them on this great day.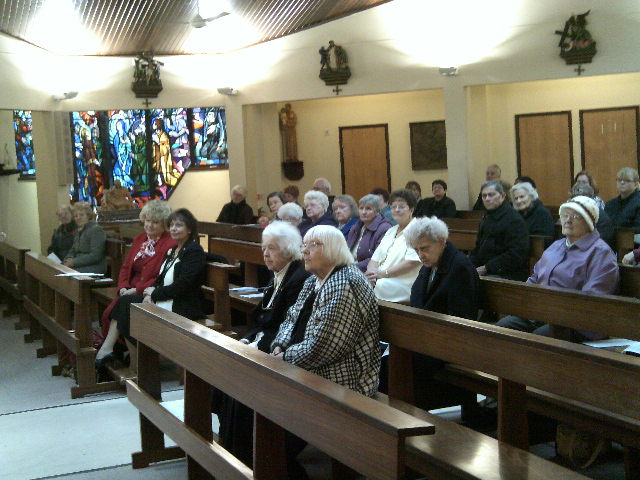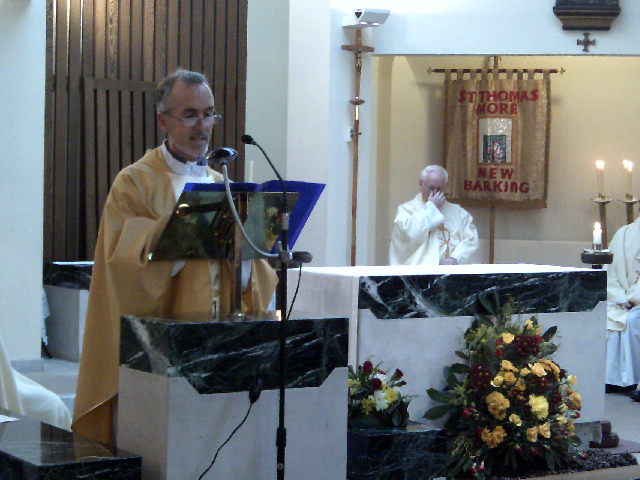 And what a Feast it was! Apart from Fr.Carmello, Italian Church, who had to conduct a funeral, all stood around the altar to celebrate the Hl. Mass in honour of St.Vincent Pallotti. Since a good number of our parishioners from Clerkenwell had also come, we felt like olden times, a great happy Pallottine Family.(Three years ago, with very little advance notice SS. Peter & Paul, in Amwell Street London, was taken over by the Diocese of Westminster.)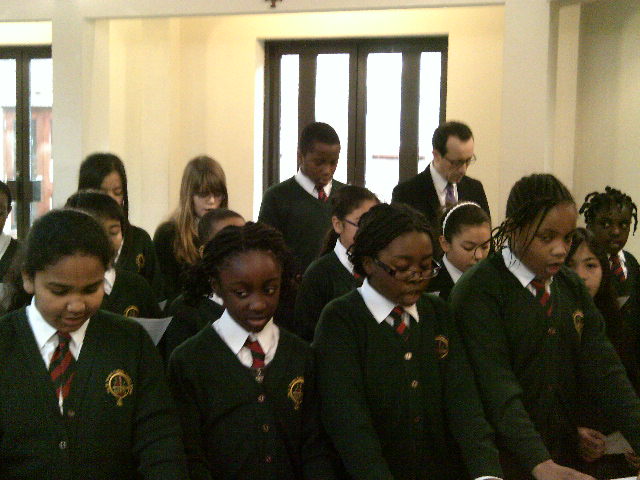 The Children of the Parish Primary School, led the singing and all of us joined in with gusto. You sensed that all participants were happy to be together and celebrate. From whatever parish we came we were one Family.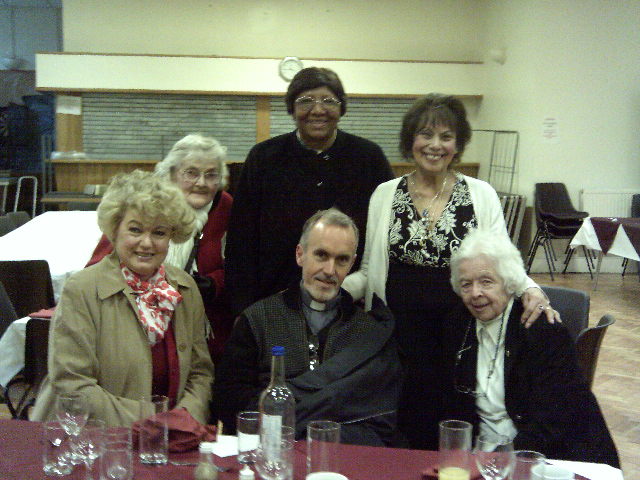 A real sit down banquet was waiting for us in the Parish Hall. A delightful choice and variety of food and drink, the convivial atmosphere and genuine happiness made the day unforgettable. The children of the choir around their own table were served in Party Style, enjoying themselves no end.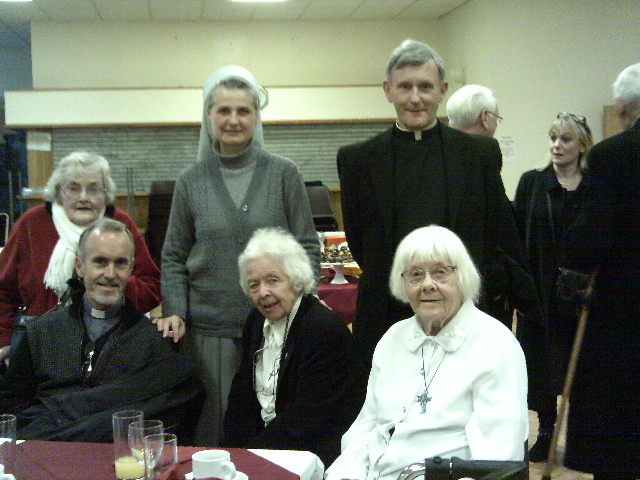 It was growing dark when we called the Cab to return to London. All agreed we had a great day, a wonderful Pallotti Day within a unique Pallottine Family.
"When is the next one – asked some of the parishoners?" The Sunday afterwards.
Sr. Christine Bohr SAC