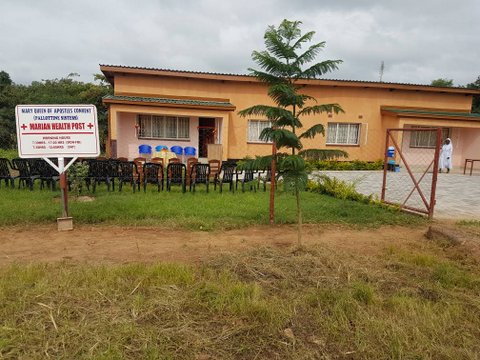 The 5th February 2018 was an important date for the Pallottine community in Zambia. A Health Post (a small medical clinic) was officially opened at the Convent of the Pallottine Missionary Sisters with the title "MARIAN HEALTH POST." The facility was blessed by Fr. Tomy Luckose SAC, the rector of Pallottine local community in Westwood.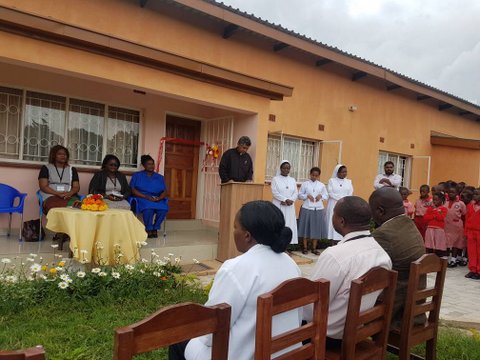 It was officially inaugurated and opened to the public by the Chilanga District Director of Health Dr. Mrs. Leah Namonje. The Marian Health Post will work in collaboration with the nearest Government Rural Health Centre which is 15 kilometers away from the Pallottine Centre.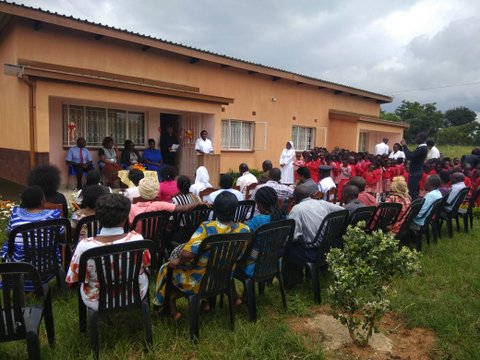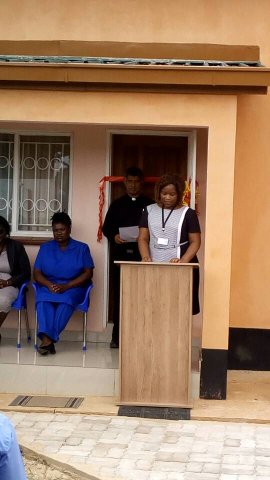 Sr. Sesilia P. Kimario SAC is the Person-in-charge of the Health Post which will cater for the health needs of the people in and around the Westwood area, and especially for the St. Vincent Pallotti Catholic Primary School. The Centre will offer the following services: Out-Patient-Department, Under-fives Clinic, Antenatal Clinic, Postnatal Clinic and later testing and treatment of people living with HIV.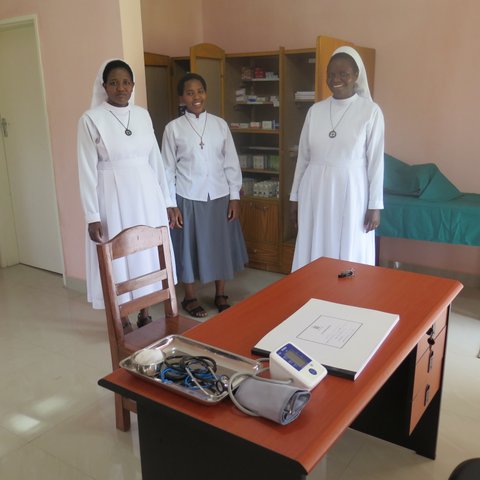 Sr Sesilia, Sr Veronica and Novice Catherine in Marian Health Post
The Government leaders were impressed and congratulated the Pallottine Fathers and Sisters for seeing the need for more health services among the local people and for setting up Marian Health Post. They promised to work with the Pallottines.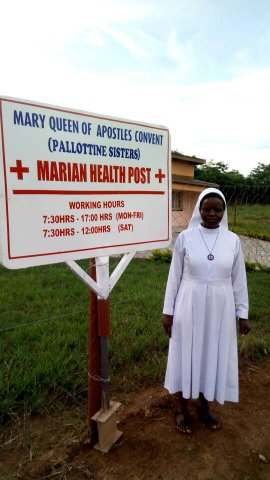 The Pallottines in Zambia wish to thank the many people who contributed to the establishment of Marian Health Post and ask for prayers that it may be a fruitful apostolate in the spirit of St. Vincent Pallotti.
May the good Lord bless you all.
Sr. Mary Mc Nulty SAC
General Mission Procurator