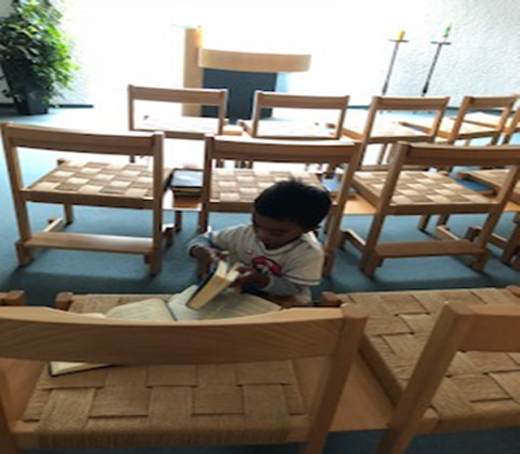 Photo: Sr. Maria Dörig, Switzerland
BRIGTHON is a little boy living in our village. His parents are from Sri Lanka. Our community cares for him a few hours every week while his Father is working and his Mama learning in the language school.
But was is doing the little boy in our chapel?
He puts everything upside down! Everything seems to have a certain order. He works in a serious way and looks happy.
When in our lives and in the world things are upside down, it can disturb or even frighten us. Such experiences can also be a wake-up call to us:
What carries me in my life? What is really important? What is worth living for?
What hopes are deceptive, which are viable?
Thank you, dear Brigthon, for your message!
1 Cor 13:12-13:
"For now we see in a mirror dimly, but then face to face; now I know in part, but then I will know fully just as I also have been fully know. But now faith, hope, love, abide these three, but the greatest of these is love".
Sr. Maria Dörig sac
Proofreading: Sr. Phyllis J Carpenter sac, USA