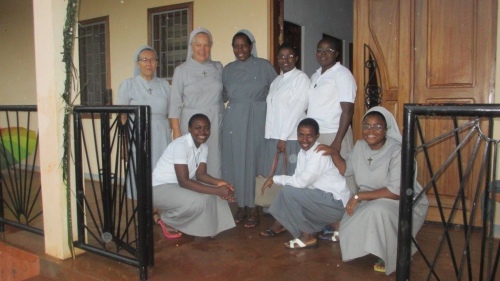 One week passed since two Novices from Rwanda, Sr. Alice and Sr. Leoncie, arrived at our Novitiate House in Doume. They came to us with Sr. Belancilla Mukandahiro, the Regional Superior of Rwanda/Congo. What a great joy it was for Sr. Marceline, the 2nd-year Novice, who at the end of this stage of formation now has the opportunity to meet with her two companions from Rwanda. What a great joy it is for all of us, who since long time have desired to collaborate closely with our Sisters in Rwanda. And unexpectedly the door of Pallottine communion has opened.
The idea to have a common preparation for the first profession of our Sisters from Rwanda and Cameroon came at the meeting with the Formation team, in Arusha in March this year, organized by Superior General, Sr. Izabela Świerad, regarding the establishment of the international Novitiate.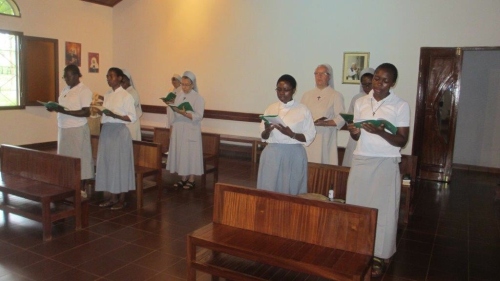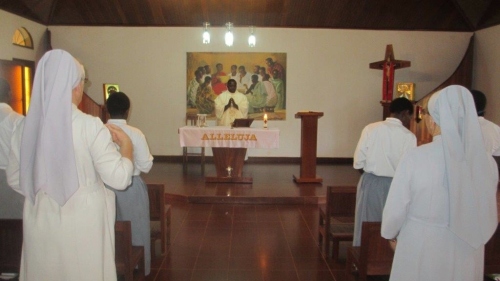 Thus, a few days ago, the Novices began their spiritual preparation for their first profession. With an open heart, they share about the richness of their cultures and customs, and are curious about how people are living in Rwanda and Cameroon. The Sisters feel at home because they find themselves in the Pallottine Family. There is so much joy of being and living together. I wish to repeat Pope Francis´ words: Wherever there are consecrated people, there is always joy.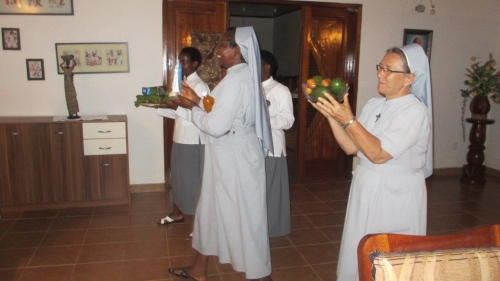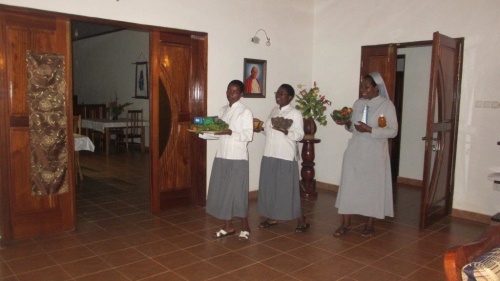 We all are experiencing this beautiful joy, flowing from the same desires and ideas, a joy of being called to the Pallottine Family.
Sr. Anna Kot, SAC