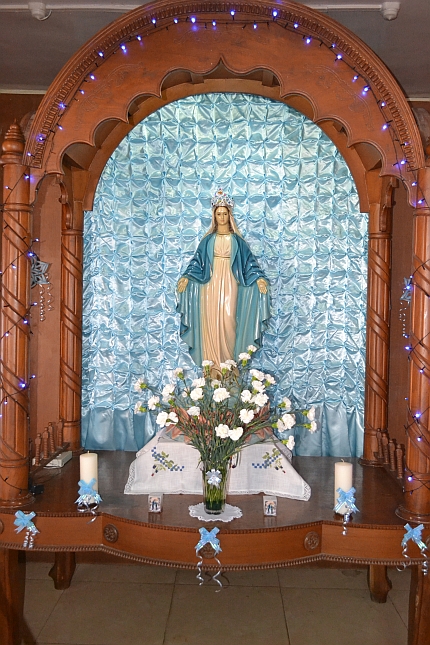 On 29th November 2013, Novena in honour of Mary Immaculate Conception began at Nishkalanka Seva. On 8th December 2013 the Home celebrated the feast of its Patroness, Mary Immaculate Conception, 8th anniversary of its inauguration and also name day of Sr.Eugine Nirmala SAC, the Administrator.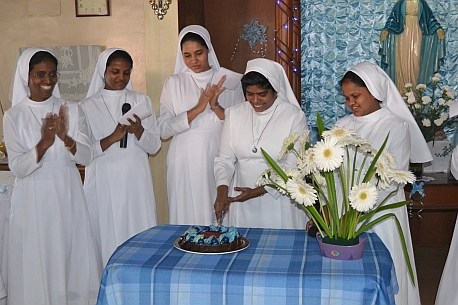 Fr. Anto Vijayan, the Parish priest of Rasayani Parish celebrated the Holy Eucharist. It was well attended by the families of Senior Citizens, Neighbours, religious sisters and well wishers.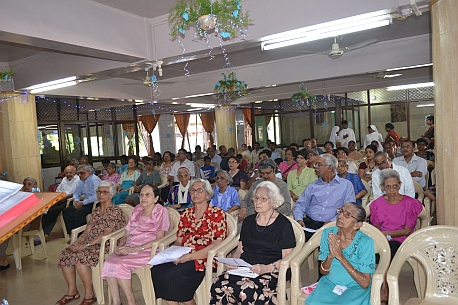 The culmination of the celebration was the get together in the evening for 50 tribal children from the neighbouring villages, whose even the basic needs are not met. Nishkalanka Seva helps them for their education.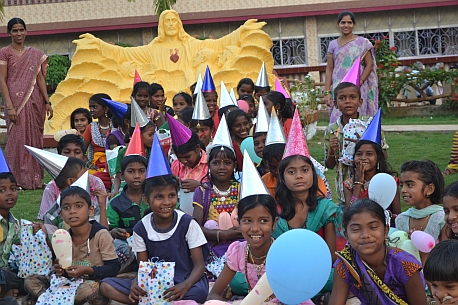 They were served snacks and some games were conducted for them. They too presented a very simple but love filled cultural programme for the Senior Citizens. Their three hour presence in the campus filled the place with a special Joy and blessings. They left the campus with love in their hearts, smiles on their faces and take away gifts in their hands.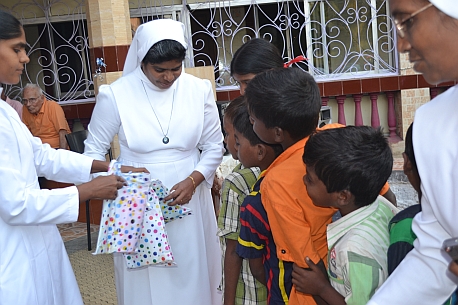 It was indeed a blessed day for all at Nishkalanka Seva Home and the children. Thanks a lot for your Prayerful support.