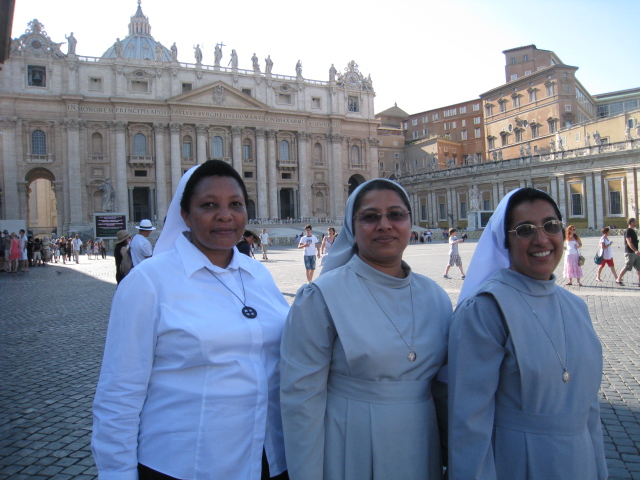 Almost two months ago Sr. Prescilla Rego, Sr. Sharmila Pinto (Indian Province) and Sr. Honorata Lyimo Mamiro (Tanzania, England Province), arrived in Rome to prepare themselves for our South African Mission. Three young sisters are filled with enthusiasm and zeal to rekindle love and hope in the midst of uncertainties. The days they spent in Rome were marked with spiritual accompaniment, a retreat in the Church of our Founder, walks on the footsteps of St. Vincent Pallotti, visits to the holy places in Rome and Assisi. The profound faith experience and experience of international community was remarkable and enriched their religious and missionary life.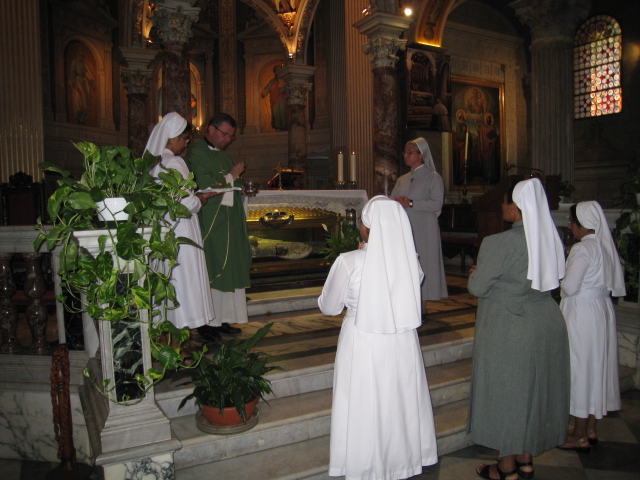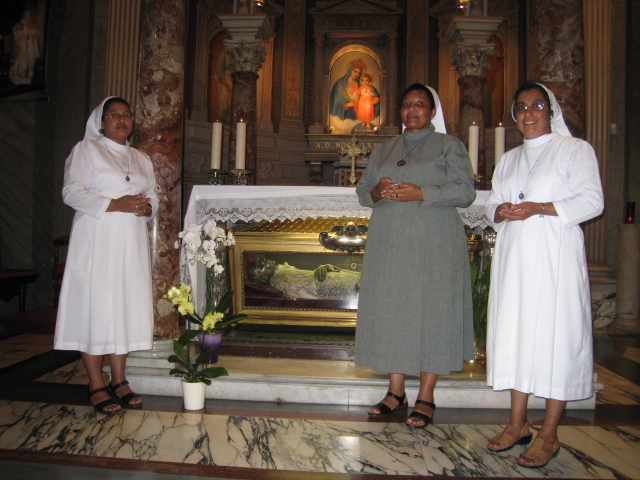 Before their departure the missioning ceremony took place at the altar of our Founder St. Vincent Pallotti during the Holy Mass. The sisters from the three communities in Rome witnessed the historical event with much joy and peace. At the end of the ceremony Superior General, Sr. Izabela Świerad expressed words of encouragement and blessed them with Holy Water. She handed each of them a cross, which symbolizes love and total commitment to the will of the heavenly Father.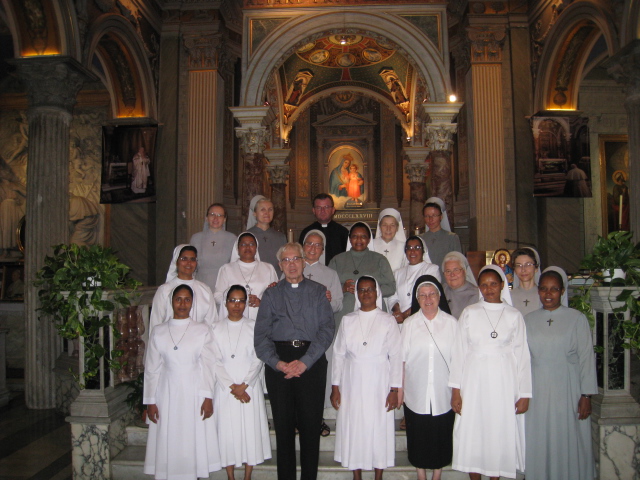 As we say bade farewell to our dear Sisters on 22 August and, we prayed that the love of Christ may always urge them to move to the heights, that Mary Queen of Apostles will be their constant model of the Cenacle. May they be true witnesses of St. Vincent Pallotti as they carry his zeal for souls in their daily steps along the way as they journey through unfamiliar paths in their new mission.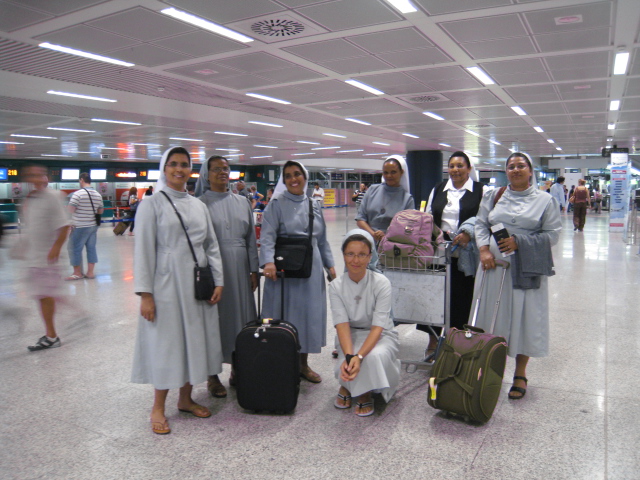 May our community in South Africa be blessed with anew with the presence and devotion of these new missionaries.