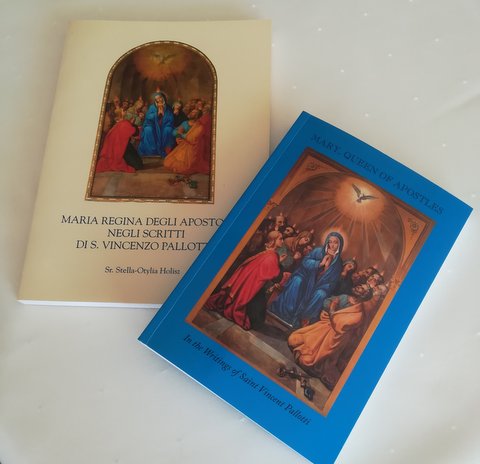 With joy we wish to inform, that the Italian original of Sr. Stella Holisz's – former Superior General´s book titled Maria, Regina Degli Apostoli negli scritti di San Vincenzo Pallotti (1996) was translated to English and recently printed.
This new edition of Sr. Stella's work "Mary, Queen of the Apostles in the Writings of St. Vincent Pallotti" will certainly please English speaking members of the Pallottine Family and many others who are enthusiastic about the Marian-apostolic spirituality of St. Vincent Pallotti, so important in the missionary and apostolic dimension of the Church.
The model of Mary, Queen of Apostles presented by Pallotti indicates the itinerary of an apostolic spirituality lived by Christians in today's world. Therefore we believe that the reflections presented in the book of Sr. Stella will be a spiritual help and inspiration in the Apostolate for Pallottine Brothers, Sisters, and all Christians.
For more information or orders please contact the General Secretariat: secgen.msac@gmail.com
cg/pms