In gratitude to God, we witnessed another mile stone in the life of Mary, Mother of Divine Love Province in India. On 08 September 2020 the second community of the Pallottine Missionary Sisters in the Diocese of Agartala, Tripura was erected in Bagbasa. It is about 150km distance from Twichakma where the first community was established. The three Sisters: Sr. Inacinha Fernandes, Sr. Bimla Barla and Sr. Tarcila Kerketta were sent out to collaborate in the educational and pastoral ministry together with the Holy Cross Fathers.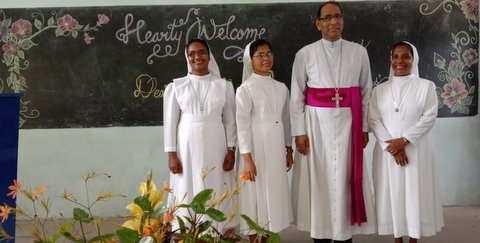 Rev. Lumen Monteiro, the Bishop of Agartala presided over the Holy Eucharist together with 13 Priests of the Holy Cross Congregation. Later, the Bishop blessed the temporary convent building and gave his blessings to the new community.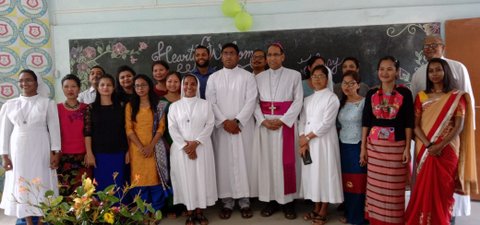 Heartfelt Congratulation to Sr. Helen Lourdusamy, Provincial Superior and the Sisters of the Province for their courage to take up the new task of Evangelization to the people of God.